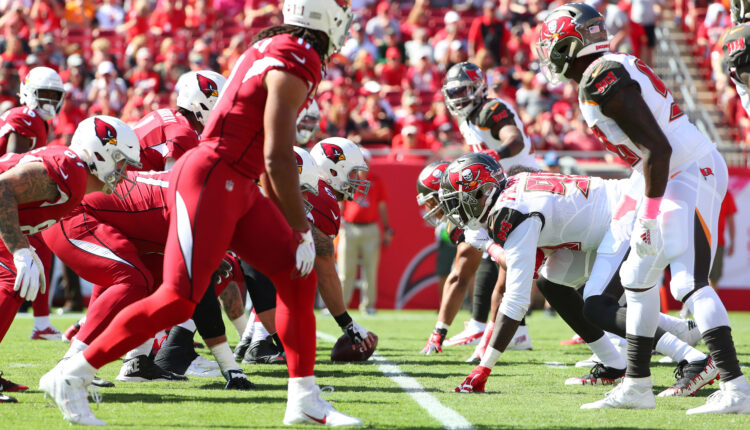 TDR's Top 5 Sports Betting Developments For The Week
Online Registrations Open Temporarily In Ilinois

DraftKing's launch last week in Illinois was bittersweet, given that mandatory casino shutdowns essentially made it impossible for potential clients to register for the app in compliance with the state's in-person registration process.

Governor J.B. Pritzker pushed an executive order through late Friday evening that would allow those who met the state's age requirements to register online through September 19th. This order mirrors one he had instated a few months back, but it had since expired and at the time of DraftKing's launch, bettors were once again required to signup in person.

Rocky Roads in Rocky Top

It took a close to a year-in-a-half, but Tennessee is now eyeing November 1st as the official launch date for regulated sports betting. The Volunteer State formally approved licensed sports betting in May of 2019, but disputes over rules, regulations, and oversight all led to a slow rollout.

BetMGM, DraftKings, FanDuel and Tennessee Action 24/7 are all expected to open their doors simultaneously, with Tennessee Education Lottery Corporation CEO Rebecca Hargrove adding that "If everybody can be ready two weeks early, then we'll go early."

Portnoy Virus Scare Impacts Penn National Share Value

Dave Portnoy's apparent coronavirus scare did more than shock the Barstool Sports fanbase, as the CEO's decision to take to social media to express him feeling under the weather impacted the share value of part owners Penn National.

"I guess Penn National, like, dipped, after I showed this video of my face looking like (freaking) Dr. Death," replied Portnoy to reports of the 1.2% value drop Penn National saw immediately after the post went viral. "Yeah, I look like dirt and can't get out of bed. I get it, corona is probably in my nostrils."
While "El Pres" never revealed if he tested positive, he credited spaghetti, Gatorade and Kit Kat bars for getting him back on his feet and feeling well in less than 48-hours.

Penn National, who currently owns 36% of Barstool Sports following a $163 million investment, has since rebounded and remains one of the industry darlings.

Uncertain NCAAF Season Leaves Sportsbooks In Flux

Shortened seasons and unfinished business have forced sportsbooks to deal with unprecedented grading issues. With most books having already adjusted lines to reflect shortened schedules, and refunds issued for season win totals, NCAA Championship bets and others, many are already preparing for the uncertainty of the approaching NCAAF season.

College Football Championship odds go live moments after the previous year's champion is crowned, and with a number of bets already placed on teams who will no longer play this year, some books are claiming that this is still considered live-action as long as a champion is crowned.
Caesars Sportsbook points to their house rules which technically view all title odds and Heisman odds as live, meaning all of those who picked Ohio State are already out of the running.

Jeff Davis, Caesars' Sportsbook Director told ESPN that the book planned to handle each instance on a case-by-case situation given the sheer uncertainty surrounding the entire 2020 sporting calendar.
BetMGM has already decided to refund wagers placed on teams who will not compete this season, but tickets on schools who do participate are still considered to be live.

FanDuel actually has an "act of God" clause in their site's rules that give the book the discretion to decide how to handle situations impacted by unforeseen occurrences, such as a pandemic. While this technically means that they could ride out the season and decide how to manage the situation in a way that favors their profit margins, this is highly unlikely given th ePR nightmare that would ensue.

Sportsradar Continues To Lockdown US Professional Leagues

The NHL and Sportsradar have reached new agreement to expand their existing partnership, which grants Sportsradar the rights to use official NHL data for gambling-related reasons.

The company has expressed a desire to go public on the US exchange, and all signs point to them working with a special purpose acquisition company, much like DraftKings did, to achieve this goal.

With similar partnerships currently in place with the NBA, NFL, and MLB, Sportsradar can legally sell all of this information directly to sportsbooks and casinos. This kind of exclusive access is sure to excite investors and sports bettors alike.

With the NHL embracing the age of sports analytics, sensors are bring added to players and the puck to track the game's activity in ways never seen before. Data will now exist to calculate the fastest skater, the hardest hit and the fastest shot, all options that could create an entirely new way to bet and enjoy the game.