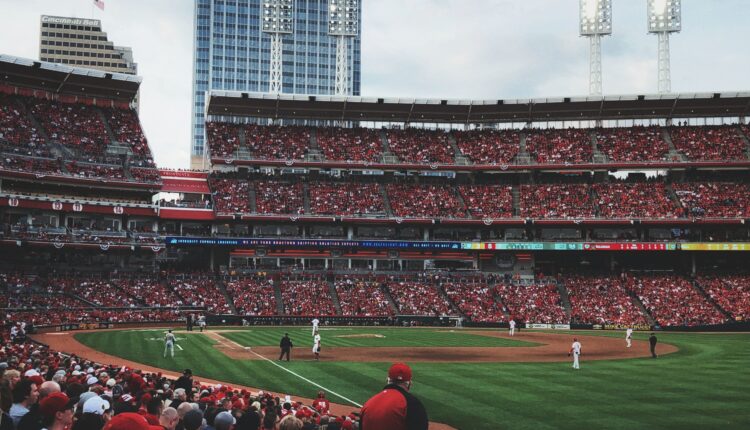 TDR's Top 5 Sports Betting Developments For The Week
PointsBet & NBC Enter 5-Year Partnership
Broadcasting giants CBS have already joined forces with William Hill, and FOX combined efforts with the Stars Group to concoct FOX Bet, but Thursday's agreement between the Australian-based PointsBet and NBC appears to be the most integrated one of its kind.
In a landmark deal estimated to be worth $500 million in branding, advertisements, and equity shares, the new partners have now made PointsBet a true contender. This comes largely in part to their full integration across NBC's national network, as well as the eight regional networks and all digital assets.
Fans can expect to see PointsBet's odds featured prominently across all NBC sporting broadcasts, including Sunday Night Football, MLB, NHL, PGA Golf events, and the thousands of sporting events they broadcast annually.
Terms see NBC take on 4.99% equity in shares of PointsBet, and it allows the broadcasting company to take on up to a 25% stake in the company at the end of the 5-year term.
FanDuel Turns Online For Illinois Launch
Friday's launch saw FanDuel join BetRivers and DraftKings as the third mobile sports betting option available to Illinois state residents.
FanDuel had originally targeted a brick-and-mortar debut at the Fairmount Park horse racing track, but the state's in-person wagering requirements combined with forced casino closures essentially made any launch impossible. In essence, the could be open for business, but clients would have no way to actually register to use the brand's services.
This all changed when Illinois Governor JB Pritzker re-issued an executive order (EO 2020-41) which temporarily suspended the need for clients to register in-person to participate in online wagering.
A previous order with the same impact had expired on July 24th, and this new draft is set to run through September 19th, meaning FanDuel now has time to build a solid user-base just in time for the start of the football season.
Colorado Continues Consecutive Revenue Growth
July's sports betting revenue reports show that the industry continues to grow in Colorado. With regulated wagering officially made available to residents three months ago, July's $59.2 million handle is the highest recorded yet. With state taxation of 10% of the total hold, Colorado generated $241,866.91.
August should blow the July numbers out of the water, as the MLB July's most bet sport despite the season officially getting underway on the 23rd.
August's report will feature a full baseball, NHL, and NBA calendar of action.
"Emergency Recess" Delays Canadian Sport Betting
The decision to recess Parliament until September 23 means that all hopes for the advancement of Bill C-221, the country's third shot to federally create a plan for regulated wagering, has once again been halted.
Representative Brian Masse, a long-term advocate for regulated betting, expressed his displeasure of the decision. "We were promised in this past election that sports betting… would be an easy one to get done and here we are a year later, more problems, more delays."
Aggressive Marketing Spends See FanDuel Project $200 Million in Losses
Largely in part to the sports shutdown brought on by COVID-19, the FanDuel group reported an EBITDA loss of only $25 million over the first half of the year, but with sports returning the company is actually projecting to see that number grow.
With new jurisdictions now operational and many residents getting their first look at a football season with regulated options, FanDuel is looking to significantly increase their customer acquisition marketing spends.
Peter Jackson, CEO of FanDuel's parent company Flutter points to New Jersey as a difficult, yet important lesson for the brand. "We know how important it is when states start to open up to invest hard to acquire customers," something he feels they failed to accomplish in New Jersey.
"You've heard me say before we wish we'd spent more money historically in some of the states when they first opened up because the customer economics have ended up looking better than we imagined."
The Q2 reports from other gaming companies didn't appear as dreary as some had expected, but they failed to account for the steep cuts in marketing spends that most companies implemented.
So while this drastic ramp-up might hurt the checkbook in the short term, the brand feels confident that the move will give them a better chance to become the dominant offering in new markets, and in their eyes, it is a gamble worth taking.