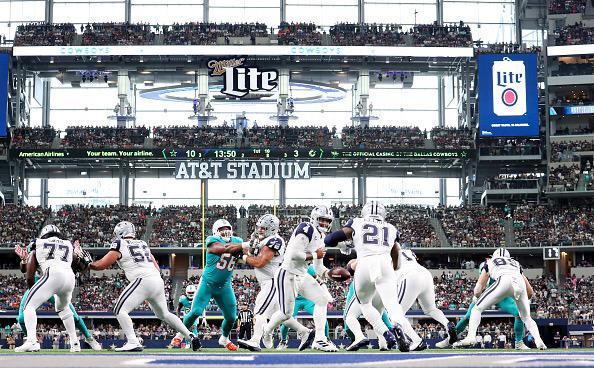 TDR's Top 5 Sports Betting Developments For The Week
Welcome to TDR's review of the Top 5 sports betting stories of the past week. Aside from presenting a synopsis of events, we provide commentary to break down the significance of each to investors. TDR is committed to maintaining in-depth market coverage of the most newsworthy events sports betting space has to offer.
5. Penn National Urges Investors To Ignore Q2 Numbers
Like most of the industry, Penn National's recent Q2 report reflected the impact that COVID-19 is having on the gambling industry. Limited sporting events combined with travel restrictions that severely cripple brick and mortar casinos saw the company report a net loss of $214.5 million. For comparison, Penn saw a $51.5 million net income in the same time period last year.
Scary as they may appear, Penn CEO Jay Snowden remains confident that the company will quickly make up for losses with the return of sports and the steady reopening of the brand's physical casinos (41 properties in 19 states).
The company plans to launch the Barstool Sports mobile wagering app in Pennsylvania in September but plans to have the product available in numerous states over the next 12 months.
Investors saw Penn's market value rise 14.25% following the report's release, closing at $43.86 Thursday.
4. TheScore Secures $25 Million in Bought Deal Financing
TheScore secured an additional $25 million this week following a deal with a syndicate of underwriters driven by Eight Capital and Canaccord Genuity Corp. The deal sees the underwriters take on 38,500,000 voting shares in the company at the price of $0.65 each.
These additional funds will go to help the brand further develop its product and reach throughout the North American market.
3. DC Sports Betting Continues To Fall Short
Washington DC had decided to leave the city's sports betting oversight to the region's lottery officials. Just two months in, this decision is already proving to have been a mistake.
To date, the DC Lottery reports a mere $1.2 million in handle over their first two months in operation, accounting for only $237,000 in total revenue.
Sure, sporting options have been limited, but the lottery's decision to work with a lone online operator, Intralot, is proving to be a massive failure, as the company has largely been unable to offer a quality product to the public.
Representatives claim that a conscious decision was made to hold off on agressive advertising and marketing campaigns until a full sporting calendar was clear, but with neighboring states soon to offer superior online wagering experiences, and with companies like William Hill already setting up shop in the Capital One Arena, Intralot's apparent monopoly might be over before it even gets started.
2. Massachusetts Legislators Against The Clock
Massachusetts legislators were unable to push sports betting through on the back of the state's economic development bill, but after having the deadline to hold formal sessions extended past July 31st, lawmakers are once again aiming to see progress before the year ends.
The state's House had originally passed the bill, which included sports betting provisions, with nearly unanimous support. The Senate, however, opted to nix all language related to legalized sports gambling and table the discussion for a later date.
Both the House and the Senate have differing views as to how the industry could and should exist in the state, and many are already questioning if both sides will be able to agree on terms prior to the end of the legislative calendar.
With the Senate in talks to bring the proposal back to the floor in the fall, it seems likely that their version could look quite different from the one they were handed a week ago.
"If this does come back, I think it's a 50-50 if this gets done this calendar year," offered political consultant Tony Cignoli in a recent interview with MassLive. "I don't think you're going to see the same bill, no. I think you're going to see a completely different make and model."
Massachusetts could benefit from an estimated $35 million in annual sports betting tax revenue, but with elections around the corner and many politicians eying the September 1st primary, their focus is likely diverted.
1. DraftKings Launches In Illinois
Illinois got its second online sports betting operator this week, as DraftKings officially launched in the state under the name DraftKings at Casino Queen.
While exciting for the brand, early expectations remain low given that the state requires in-person registration, and an executive order handed down by the governor has forced the closure of all casinos due to the coronavirus pandemic.
These in-person registration requirements had been lifted when the closures were first put in place, but this temporary relief for the industry was not renewed, meaning DraftKings essentially cannot register any players until casinos are once again deemed operational.
Online-only licenses are expected to debut in Illinois in September of 2021 and come with a $20 million price tag.