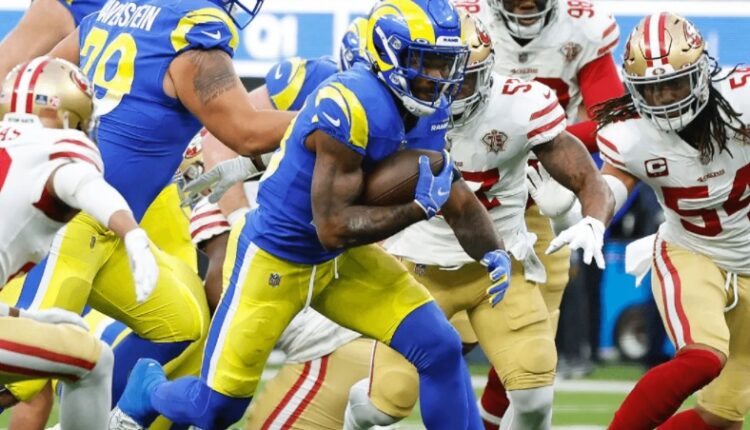 TDR's Top Super Bowl Sport Betting Pick: Cam Akers Prop Bet Alternative
With Super Bowl 56 just a few days away, we're seeking another winner to cap off a tremendous NFL season. Our last pick, originally published on January 26 before the NFC Championship game, rang the register as Deebo Samuel easily covered over 50.5 reception yards (72). Flush with confidence from last week's success and an 11-5 record on the line in our newsletter this season, we're looking to close out strong . Thus, we present out best Super Bowl sports betting play: Cam Akers Prop bet, with a twist.
Before we get into it, we acknowledge that bettors valuing statistical dominance and consistency won't appreciate our pick. Although Cam Akers is a talented player who displayed promise in his rookie season, statistically, he hasn't inspired confidence that will shine in Super Bowl 56. Since returning in Week 18 from an Achilles tendon injury suffered during training camp, Akers has run for 3, 55, 48 and 48 yards, respectively. He hasn't averaged over 3.7 yards per carry in any of the four games since coming back. Optically, he looks like the Cam Akers of old—darting, skinny in-between the tackles with burst. But the results have been lacking since the comeback.
With that said, we think there are tactical reasons to like Cam Akers obtaining the most rushing yards in Super Bowl 56. They mostly center around the Bengals defensive vulnerabilities and how the Rams may go about attacking the defense.
We begin where the Bengals have been performing well in the playoffs—the secondary. After a pedestrian regular season, in which the Bengals defense gave up the 7th most pass yards against while intercepting the ball just 13 times, the secondary has really stepped up. In 3 playoff games, Cincinnati has made some of the NFL better quarterbacks look quite average, holding them to passer ratings of 69.2 (Carr), 66.7 (Tannehill) and 91.3 (Mahomes), respectively. Combined yards per attempt is a stingy 6.33 Y/A. They've also recorded 6 INT over that period, showing greater ball-hawking propensity in the postseason (Note: 1 INT was courtesy of a Cincinnati defensive lineman tip & catch).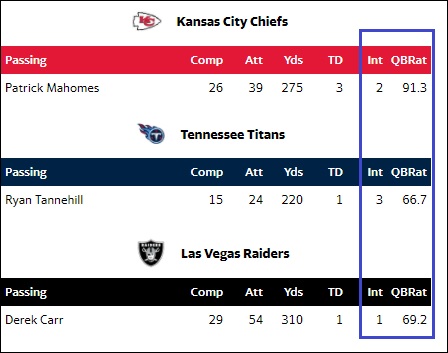 Anecdotally, the strong secondary thesis played out during the Bengals Conference Championship game at Arrowhead. Although they allowed touchdowns on three consecutive drives to the Kansas City Chiefs to start the game, the Bengals defense clamped down big time in the second half, where Patrick Mahomes was limited to just 78 yards passing and forced into multiple coverage sacks (avg. time to sack was an astronomical 9 seconds!). Even with time to throw, Mahomes frequently was unable to find anyone open downfield as the secondary went into blanket mode. The set clip below is a perfect illustration of how the Bengals defense regrouped post-halftime on January 30.
The Chiefs were offensively balanced and effective running the ball in the first half, before inexplicably going pass-happy after the break. Ultimately, the shift away from the run probably cost them the game. The Bengals adjusted by dropping defenders in coverage, which is a formula they'll probably emulate in Super Bowl 56.
The Rams won't make the same mistake: they will stay committed to the run and avoid throwing into a loaded secondary, giving Akers opportunities to rack up ground yards.
While the Bengals secondary has recently impressed, their run defense has lagged. It wasn't particularly strong to begin with—ranking 17th in the NFL at 4.3 YPC—but losing run-stuffing Defensive Tackle Larry Ogunjobi hasn't helped. Ogunjobi, who was injured during the Bengals wild card game against the Raiders, was placed on the injury reserve January 17. In the two full playoff games since his departure, the Bengals have given up 140 and 139 rushing yards (5.47 YPC combined), respectively.
Only through strong secondary play and turnover generation have the Bengals kept it together on defense. But their defensive line is an area that can be exploited. We expect the Rams to attack this vulnerability by pounding the run game and keeping the offense balanced—provided they keep the game within one score.
Finally, our wager thesis is simulator-backed, courtesy of the SportsLine Projection Model. The model, which simulates every NFL game 10,000 times, is purportedly up over $7,500 for $100 players on top-rated NFL picks since its inception over six years ago. The model is 137-97 on top-rated NFL picks that dates back to the 2017 season, and is ranked in the top 10 on NFLPickWatch four of the past five years. We view the simulator as a proxy of whether our human-based thesis jives with thoroughly backtested data.
In this case, it does agree. The model projects Cam Akers will rush for 59 yards in Super Bowl 56, which would place him below the current o/u for yards rushing (64.5), but above Joe Mixon, who is projected to run for 54 yards. The latter distinction is important, because there's a wagering option Akers backers can select in lieu of Akers reaching his line number.
Cam Akers Prop Bet Can Fail If…
As is always the case in sport betting, the path to victory isn't clear cut. There are several things that could cause our Cam Akers prop bet to fail—especially since Cam Akers hasn't exactly lit-up the boxscore since returning from injury. The lack of successful 2021-2022 statistical track record is an obvious concern that feeds into peripheral concerns as well:
• Akers' lack of 2021-2022 dominance carries risk that Sony Michel, or even Darrell Henderson (if activated), could receive additional carry load if they perform well early on
• Should Akers fumble, as he did twice in Tampa Bay during the Divisional round, Sony Michel could receive additional carries. Michel has an extensive history of not putting the ball on the ground
• The Rams are again ineffective at running the ball and revert to a pass-heavy attack. Matthew Stafford has thrown the football 83 times over the past two games, partly because of an ineffective run game
• Joe Mixon has an above trend game against a Top 5 running defense (Rams)
• Either team runs a successful WR reverse(s) that picks up big yardage
Final Word
There are some wagers—such as TDR's Deebo Samuel prop pick last week—that you can trust the stats and bet for the return of mean production next game. This Cam Akers prop is the opposite—it's having faith that his metrics will increase outside of the recent norm. With a lack of success in 2021-2022, albeit in limited action, there's limited data suggesting that Cam Akers will rack-up plenty of rushing yards on Sunday. We're mainly relying on a porous Bengals run defense and game-type projection to see this through.
Ultimately, we're betting that Rams coach Sean McVay will analyze the tape, and come to the same conclusions on the best path to victory as we do. That means, staying balanced and committing to the run, opening up play action for chunk yardage downfield and reducing turnover risk. Ideally, Stafford only has to throw between 30 and 35 pass times and control the clock through decent YPC yardage on the ground. Selectivity in the pass game will give Stafford the best opportunity to avoid critical interceptions and coverage sacks, as Patrick Mahomes experienced on January 30.
In lieu of statistical confidence of Akers attaining over 64.5 rushing yards, we took the Cam Akers prop bet that cashes if he's the leading aggregate rusher in Super Bowl 56. That way, we're hedged against Akers ending up below 64.5 yards (the current line), although Joe Mixon would need to undershoot his averages as well. As a bonus, we also get a plus line. Given the way the Rams run defense has limited RBs all season, and most recently in the playoffs, we're sticking with the trend.
PICK: Cam Akers most rushing yards, Super Bowl 56 (+120*, 2 units)
*Line has since moved down to Akers +110, Mixon +125 since we made our wager