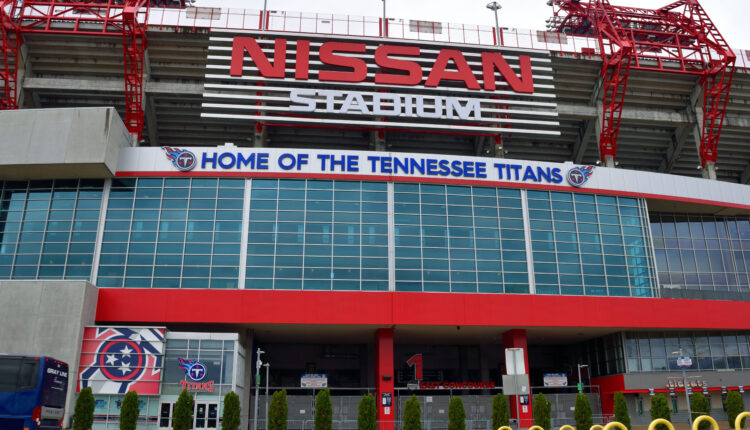 Tennessee Sports Betting to Launch November 1st
Tennessee aims to become the 19th state to officially offer a regulated sports betting product to its residents. With all eyes targeting a November 1st launch, officials find themselves against the gun as not all concerns have been addressed.
November 1st falls on a Sunday, and with a full slate of NFL games on tap, operators will have little time to iron out kinks or hiccups on what is typically considered to be the highest volume betting day of the week.
CEO of the Tennessee Lottery Rebessa Hargrave proposed to allow sportsbooks to operate on a restricted schedule prior to November 1st to given them ample time to react to any concerns.
These late requests and concerns further highlight the ineptitude of the state regarding the late rush to get sports bettong off of their desks and into the hands of the people.
Rocky Start For Rocky Top
Governor Bill Lee reluctantly allowed legalized sports betting to become law in May of 2019 when he let House Bill 0001 pass without his signature. He expressed his concerns for the industry and its reputation to "prey on poverty and encourage criminal activity."
Tennessee formed an Sports Wagering Advisory Council later that year which, interestingly enough, failed to include even a single member with prior experience in the gaming industry.
Their inexperience became ever evident in their rules and regulations proposal, which went to require operators to hold 15%, by far the highest in the country. By forcing books to keep 15% of every dollar wagered, many felt that this would only discourage bettors to the point that they would look for offshore options that offer much better prices and margins.
Negotiations have since brought this required hold down to a more manageable 10%.
Almost a year later, Tennessee is racing to have BetMGM, DraftKings and FanDuel up and running in time for the NFL's Week 8 Sunday action. TDR had originally reported that a fourth book would also join the launch. As of yet, Tennessee Action 24/7 and their supplier Amelco are still waiting to acquire their license to operate.
Late to the Game
The rush to meet the Tennessee sports betting deadline led to a few last-minute meetings. Seemingly rushed decisions and debates further highlight the fact that much of the points of contention could have been handled months ago.
Discussions focused on small adjustments in the language found in the regulations to finally approving the betting menu.
The question of clarity on Tennessee's restriction on collegiate prop betting also hit the table. While in-game collegiate prop betting will not be allowed, the language used didn't eliminate the possibility of pre-game wagers on the same event.
No final decision has been made, but advocates of both sides agreed that the terms must be more definitive.