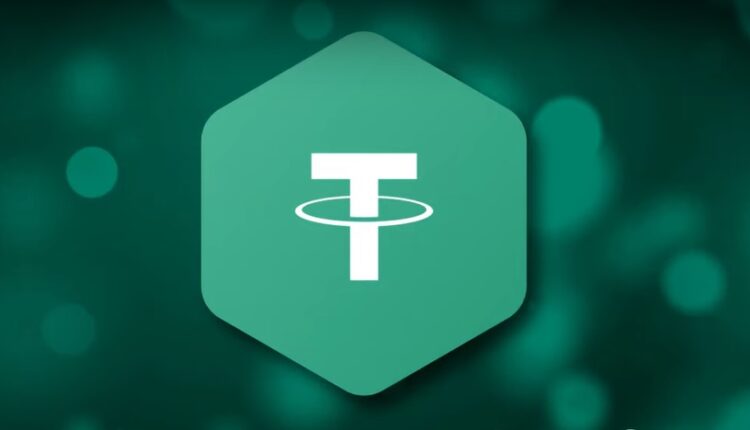 Tether CTO Does Not See Paypal Stablecoin As A Competition To USDT
PayPal PYPL+2.79%+ Free Alerts on Monday announced its new U.S. dollar-denominated stablecoin, PayPal PYUSD/USD, emphasizing its full backing by U.S. dollar deposits, short-term U.S. treasuries and other cash equivalents. PYUSD can be redeemed on a 1:1 basis for U.S. dollars, offering users a stable and reliable digital currency. Tether CTO Paolo Ardino remains unfazed.
Paolo Ardoino told Benzinga he does not see the new entrant as competition to Tether, but rather will lead to a further loss of revenue for players such as the USD Coin USDC/USD.
"It's interesting. Another stablecoin in the U.S. It could lead to the erosion of revenues for payments that have been mainly fueling MasterCard MA and Visa V. It will also help the industry to grow further and push for sensible regulations," he said Monday.
PayPal's offering is U.S.-centric, and Tether does not serve the U.S. market, Ardoino said.
"It might mean an additional decline of our competition that is very much focused on the U.S.," he said and added that Tether instead focuses on emerging markets and developing countries.
Sign Up To The TDR Weekly Newsletter
PYUSD 'Could Further The Acceptance Of Blockchain': The stablecoin, which will be issued by the Paxos Trust Company, will be integrated into Venmo.
Eligible U.S. PayPal users can access PYUSD and will soon be able to transfer it between their PayPal accounts and compatible external digital wallets.
Additionally, they can use PYUSD for person-to-person payments, select it as a payment method during checkout and even convert between PYUSD and other supported cryptocurrencies on PayPal.
Meanwhile, Bernard Lau CEO and Co-Founder at Staynex and LABS Group said the new stablecoin launch is a positive and pivotal move for the crypto ecosystem and that this not only validates the growing prominence of cryptocurrencies but also promises enhanced liquidity, potentially benefitting platforms like his.
"The inherent trust in PayPal could further the acceptance of blockchain in mainstream markets, opening avenues for collaboration. While the landscape is becoming more competitive, this development underscores the vast potential of combining blockchain with real estate, reaffirming our commitment," Lau said.