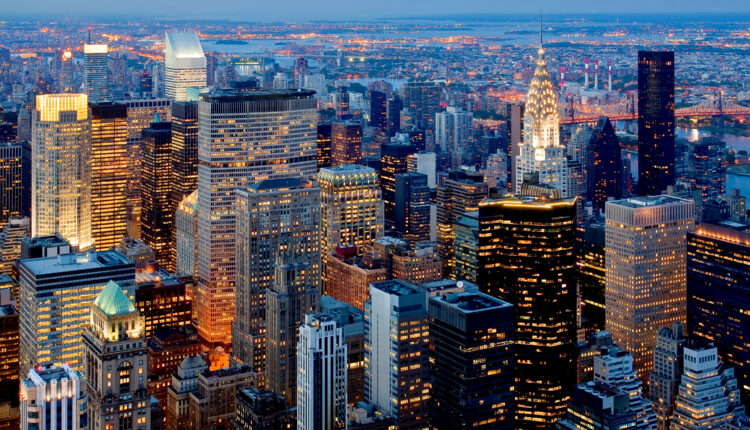 The Battle For NY's Sports Wagering Market Is On
DraftKings is fiercely competing for the New York sports gambling market, engaging in battle with Caesars and MGM. New York residents are being inundated with ads and promotions from all three of these sportsbooks.
Everyone living in the Empire State is quick to testify to the fact that TV, webpages, magazines and radio stations are absolutely inundated with gaming platform ads. In fact, it is now possible for New Yorkers to wager on sports through their smartphones. New York and 30 other states have fully legalized sportsbooks.
The Sports Betting Market Is Heating Up
A recent survey conducted by Morning Consult indicates 20% of adults age 21 and older have wagered on sports in the past month. Those wagers include traditional betting at sportsbook windows and kiosks as well as online betting. The 20% clip is even more significant when you consider it represents an 80% increase from the percentage who wagered on sports in January of '21.
DraftKings is the most notable name in the sports gambling arena yet the powerhouse is not alone in the New York Market. BetMGM and Caesars Sportsbook are also vying for a piece of the market. All three sportsbooks are offering tempting promotional deals to new players who sign up for online gambling.
Investors interested in sports gambling stocks should be aware that DraftKings is a publicly traded company with the symbol of DKNG. BetMGM shares trade with the symbol of MGM. Caesars Sportsbook is also a publicly traded company with the symbol of CZR.
NY Sportsbook Promotions
FanDuel is also competing for business in the Empire State. It is interesting to note that FanDuel currently has the lead market position within the state yet it is not offering any unique promotions in New York. The company's standard $1,000 risk-free bet is available to all New Yorkers.
Caesars offers a deposit match upwards of $1,500. BetMGM offers a $1,000 risk-free wager. PointsBet offers $500 of free bets along with $1,500 for PointsBetting use. BetRivers is also getting in on the action with a 100% deposit match up to but not in excess of $250. The industry's powerhouse of DraftKings is dangling a 20% deposit match up to but not in excess of $1,000.
The NY Sports Gambling Market Is Tight
Prospective investors and gamblers will also be intrigued by the fact that the Empire State has a 51% tax rate on sports gambling, meaning sportsbooks will find it that much more challenging to turn a profit in NY compared to other states.
David Van Egmond, the Chief Executive Officer of Bettor Capital has reported that sportsbooks operators will be in the red until they reach a minimum of 15% market share in NY. However, sportsbooks that establish an early foothold in the New York market will enjoy a significant competitive advantage moving forward.
Dethroning DraftKings and FanDuel Will Be Difficult
At the current moment, DraftKings and FanDuel are the titans of the digital sports gambling space. Estimates of the two books' combined market share have FanDuel holding 65% of the market. FanDuel is a component of the overarching Flutter Entertainment PLC based in the United Kingdom. Though FanDuel is the top dog at the moment, DraftKings has the potential to dethrone the king in due time.
It is interesting to note a Morning Consult survey of nearly 700 sports gamblers reveals 78% were familiar with DraftKings while 73% were familiar with FanDuel. BetMGM and Fox Bet had a 56% familiarity rate while Caesars slotted in with 65%.
What matters most is the sportsbook usage rate. DraftKings leads the way with more than 60% of sports gamblers using the book's platform. Coming in second is FanDuel with a 56% usage rate.