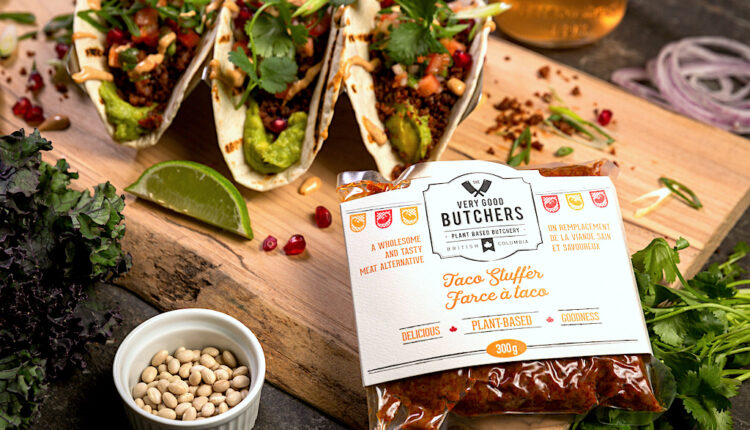 The Very Good Food Company – New Vegan On The Block
The vegan food space has been heating up over the last couple years with investors hungry for alternatives to meat and dairy products. In a world with growing population and increased concern for animal welfare, consumers are demanding plant based alternatives to their favorite proteins and the market has delivered.
Beyond Meat Inc went public in May of 2019 at a multibillion dollar valuation, storming out the gate to quadruple in market cap. Within a year the stock had fallen below IPO price, giving investors an opportunity to buy the dip and start capitalizing on the vegan food frenzy.
During the pandemic, the company's valuation had once again hit north of $10 billion rewarding investors who had backed that company boasting hundreds of millions in revenue despite never turning an annual profit. That model is unsustainable for a standard meat processor but for their less tasty, environmentally friendlier cousin, the vegan patty, profits aren't quite as important.
Some attribute the recent vegan obsession to an abundance of Netflix documentaries spouting the health benefits over the last few years. What started as a trend turned into a full blown movement envisioning the end of animal slaughtering, healthier diets and environmental benefits. A recent example of the "Netflix Effect" is the spike in popularity of online chess playing, and increased consumer demand for chess boards as a result of "The Queen's Gambit", one of the most viewed series in Netflix history.
Making waves recently is the new kid on the block, The Very Good Food Company. Based in Victoria, British Columbia, the company wholly owns the Very Good Butchers brand which sells products through its wholesale and e-commerce stores, as well as butcher shops.
Since going public in June 2020, their valuation has soared nine-fold emerging as one of the most profitable trades of the pandemic. Unlike most competitors, consumers are able to purchase directly from the company with a monthly subscription box or a one-off transaction of a variety of meat boxes ranging from $50 – $99.
Individuals meats are also an option as the company keep their range limited. They offer minimally-processed, vegan meats handcrafted with whole-foods "you've likely got in your kitchen, like beans, grains, vegetables, herbs and spices". The company's array of plant-based meat substitutes includes burgers, sausages, steaks, and even BBQ ribs. Relative to their larger competitors, The Very Good Food Company appears to use healthier and cleaner raw ingredients which may sway consumer interest given the ultimatum.
The family run business was developed by CEO, Mitchell Scott and his brother-in-law, a vegan chef who wasn't happy with the products already on the market. After proving the concept and building a loyal consumer base on Canada, the company revealed it's hand in a nod towards global expansion with their first footprint in the United States. In September they announced a new production facility in California that will enable increased sales within the US.
The fully built out production facility has 25,000 square feet with first right of refusal for an additional 25,000 enabling the company to meet future demand of 550,000 lbs per week. An additional half a million square feet is available to use as cold storage and is strategically located at the same property as their logistic provider, a distributor's dream eliminating time in transit and significantly lowering costs.
While the market cap appears inflated compared to it's revenues, the company's exponential growth cannot be ignored. In Q2 2020, the company's revenue increased by almost 400% year over year. The Victoria production facility currently has an annual production range of 1.3 million lbs of product and the Vancouver facility, once completed, will have 5x that production capacity. The new California facility, once completed, will have even more production capacity at 25x the current Victoria facility. If consumer demand meets this potential supply, VGF could emerge as a strong contender in this sector.
Obviously the company requires significant capital to fund this growth and the market has proven that there's no shortage of it. After a recent oversubscription in a public equity offering, the company announced they'd raised $13.2 million at a significant discount to the current share price, led by Canaccord.
Reinforcing investor confidence, VGF just added Bill Tolany, a past Whole Foods Market and Amazon executive, to their Board of Directors. On top of that, in late November they announced that Ana Silva will step in as President effective January 1, 2021. She was previously the CFO of vegan based dairy company, Daiya. During her leadership the company was acquired for a $405 million CAD by Otsuka Pharmaceuticals, a Japanese based pharmaceutical and nutraceutical company. With such deep ties to Amazon and other international interests, an early exit can't be ruled out for this company either.