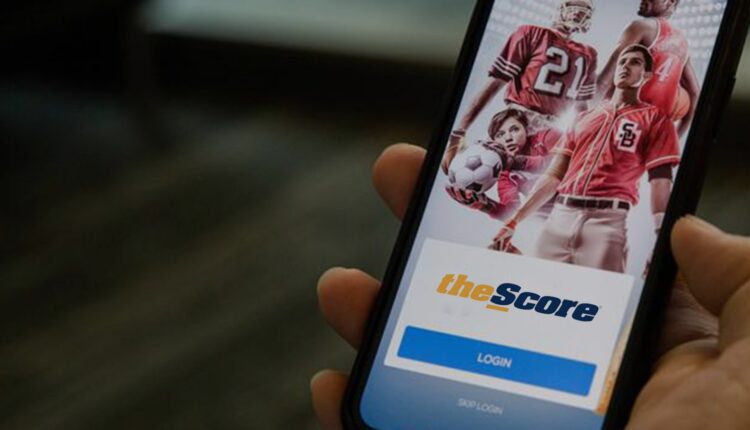 theScore Expanding Sports Gambling Reach as Quarterly Results Fall Short
Sports betting platform Score Media and Gaming (SCR), popularly known as theScore, announced plans to launch its mobile gambling app in Canada, which legalized sports wagers last month.
theScore, already a significant brand in Canada, seeks to take advantage of legal sports betting to grab a bigger slice of the single-sports betting market. The company is also seeking to expand its presence in the United States, where it currently operates in four states that have legalized sports betting.
The news comes as the company delivered lower-than-expected financial results in Q3 2021. theScore reported revenue of CA $6.3 million, falling short of analysts' expectations of CA$9.31 million. Its earnings before interest, taxes, depreciation, and amortization (EBITDA) for the quarter totaled a loss of $21.1 million, far below analysts' projected loss of $8.9 million.
But the new environment in Canada may prove to revitalize theScore's platform. Government officials in Ontario, theScore's home province, have set up the iGaming Ontario framework to regulate sports gambling. The province is expected to launch new forms of wagering before the end of 2021.
Deloitte Canada expects that legalized betting will ramp up significantly and quickly. The financial service firm says sports betting could grow from CA$500 million to CA$28 billion within the first five years of its legalization.
John Levy, CEO of theScore, believes its high visibility and brand recognition will grow its already heavily engaged fan base. Levy is encouraged by theScore's U.S. efforts so far and believes the app will support an explosion in Canadian sports gambling.
"There is enormous potential market opportunity in our home province of Ontario, which is expected to be the largest regulated sports betting market in North America by population upon its expected opening later this year," Levy said in a statement.
Levy's optimism comes as theScore commands a mere 1% share in the New Jersey, Colorado, Indiana, and Iowa markets where it has a footprint. Sports-betting giants like DraftKings, FanDuel, and BetMGM dominate the US sports betting landscape. theScore says they expect to double their number of US markets over the next year.
The missed financial targets reflect a drop in theScore's gaming handle, which is the total value of the wagers its users make. Said gaming handle dropped to $73 million in the 3 months between March 1 and May 31. However, theScore reported a record number of bets during March, propelled by wagers on the NCAA basketball championship.
Levy launched theScore in Toronto in 2012. Its mobile sportsbook launched in the United States in New Jersey in September 2019, becoming the first North American media company to run a mobile sportsbook in the U.S.