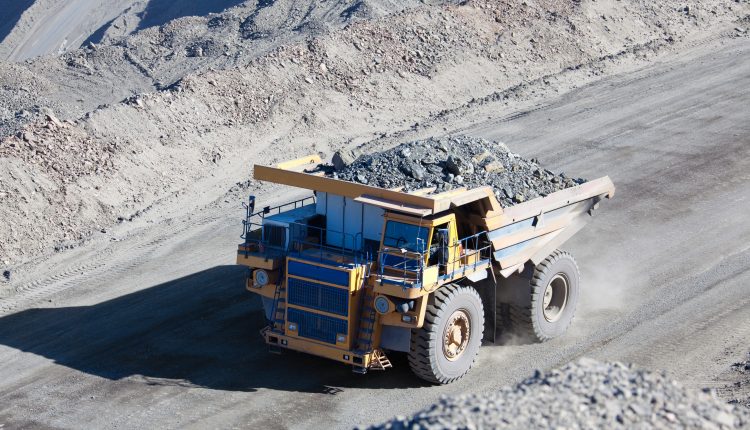 This Canadian Gold Junior Attending PDAC Is A Target For Major Takeout
GT Gold Corp (CVE: GTT) (PDAC Booth Number: 2323) and Nighthawk Gold Corp (TSE: NHK) (no booth) are potential to take out targets heading into the World Premier Mineral Exploration & Mining Convention PDAC: 2020.  The two mining companies have intersected significant grades of gold, among other minerals in their flagship projects, that continue to strengthen their sentiments in the market.
GT Gold Corp Prospects
GT Gold Corp has been on an impressive run, rallying by more than 70% over the past three months, signalling to build investor confidence about the company's long-term prospects.  The company is a potential takeout target on the fact that it owns the Tatogga project.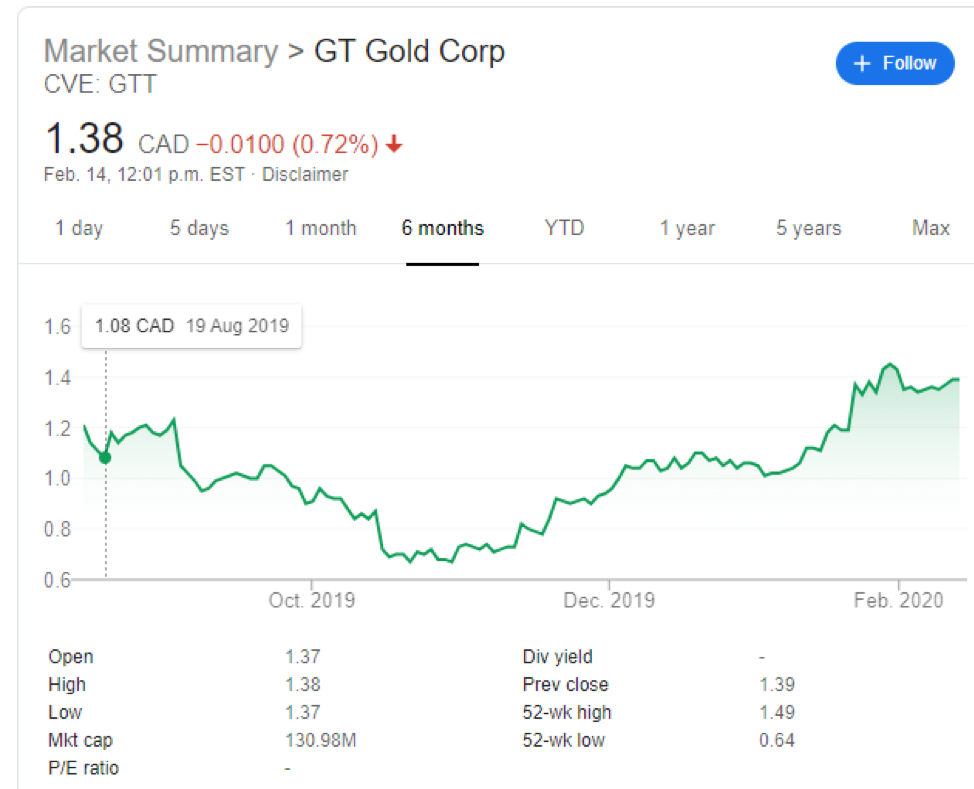 The Saddle prospect consists of the high-grade gold-silver vein system and a large porphyry copper-gold-silver mineralized system. The company is fresh from reporting positive results from four key drill holes from Phase exploration of its 100% owned Tatogga property. The results from the holes affirm continuity and consistency of AU-Ag mineralization
The exploration results continue to highlight the strength of the company's flagship project, which is key to its long-term prospects. With the drilling completed, focus now shifts to making progress on the re-logging of core and assimilation of empirical ad geochemical data.
Nighthawk Gold Corp Case
Nighthawk Gold has also emerged as a potential takeout target as it continues to report significant grades and widths of high-level mineralization on its flagship Treasure Island Gold project. Drilling activities at the project continue to define broadband of consistent mineralization spanning 750-meter line section.
Treasure Island is one of the company's satellite prospects consisting of a large mineralized envelope hosting internal high-grade domains. According to the Chief Executive Officer, Michael Byron, the project has exceptional discovery potential and capability to grow significantly.
Similarly, the company has moved to consolidate its position within the Indin Lake Gold camp with the purchase of royalties of certain regional assets within the Leta Arm Gold project. The acquisition marks an important milestone in the company's bid to advance its flagship Colmac Gold project, including other high priority regional targets.
Nighthawk has a solid balance sheet thanks to incredible shareholder support which leaves the exploration and mining company in a stable position to expand its exploration activities and build on its regional gold camp strategy.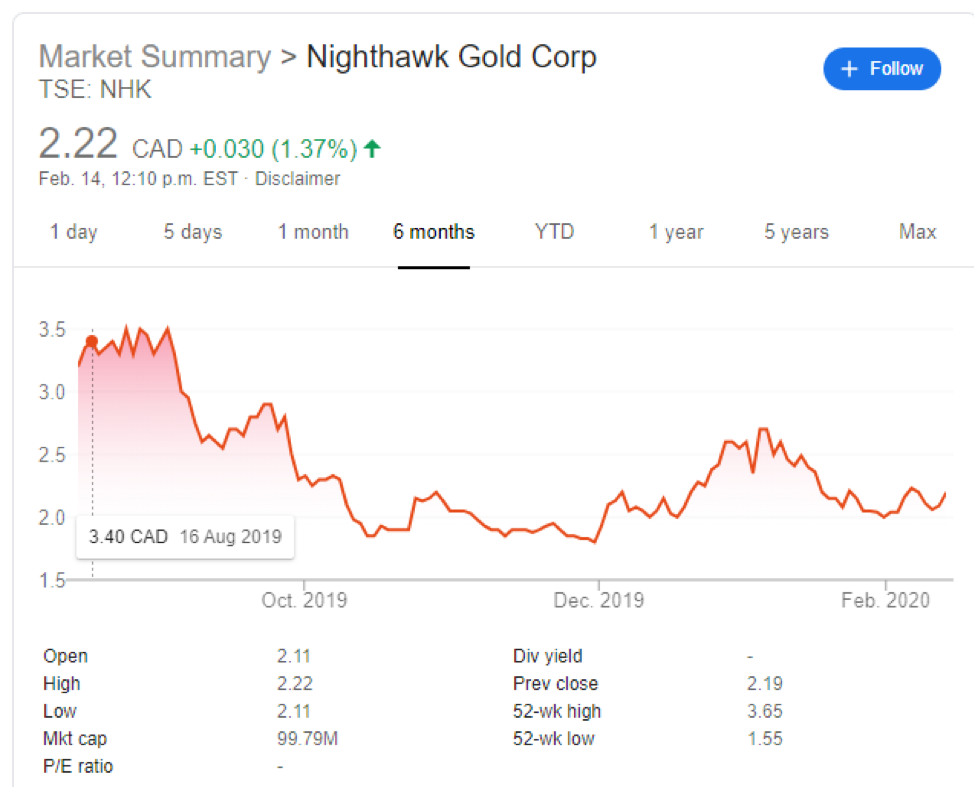 Bottom Line
GT Gold rallying by more than 70% over the past three months attests to building investor interest because of its growth metrics and long-term prospects. Similarly, the stock looks set to continue powering high, given the strength of the upward momentum backed by solid underlying fundamentals.
While Nighthawk has underperformed in the market in recent months, it continues to trade at a discount relative to its long term prospects. The discovery of significant gold, silver, and copper deposits at some of its flagship projects affirm the company's long-term prospects as a junior mining company.
That said, the two junior mining companies are potential take out prospects as large mining companies may look to acquire them to access their prospective mining projects.