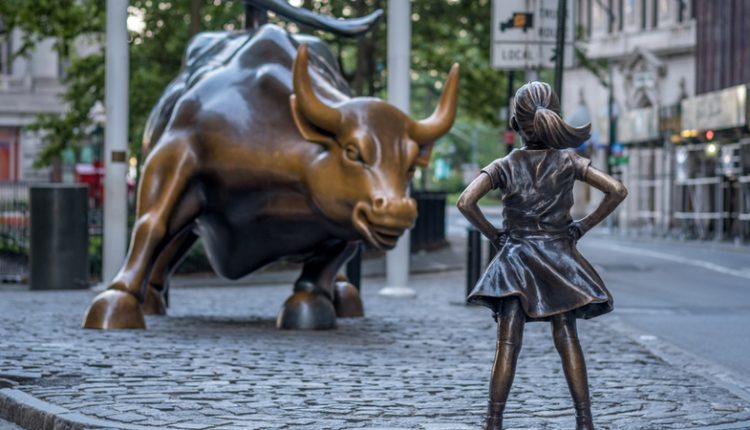 Feminism Marketing. Cents And Sensibility.
With the rise of social media "cancel culture" and #MeToo culture, even one step out of line can bring a company to its knees.
Prominent companies experience a shakeup when employees revealed that all isn't as it seems from the outside. Much to their investors' dismay, consumers can boycott, and action needs to be taken to repair a damaged reputation.
THINX, a revolutionary period underwear company, seemed to be the perfect workplace, especially for women; it boasted diverse hiring practices, a focus on underprivileged women and girls, and was branded as a "feminist utopia". Founder Miki Agrawal stated in a Medium post, "The notion of feminism as a part of THINX was an organic realization  —  a perfect fit  —  because it's what we exist to do," she wrote. "Each and every word and image used in our communications and our campaigns is thought up and created by our team of young badass feminists (all of whom also have their own interpretations of the term). Integrating feminism into our marketing is not a ploy, and it is not exploitative; it's a reclamation of how brands treat and speak to women, and it's an ideological pushback against generations of condescension and insulting marketing towards women."
According to Vox, employees complained of a "middle-school environment", with Agrawal herself accused of name-calling and using misogynistic slurs. Accusations also flew about low salaries, despite Agrawal's insistence that her workplace was "women-first", and Agrawal resigned from the company she founded.
THINX's reputation tumbled rapidly, and in turn so did investor confidence. But under new CEO Maria Mollands' leadership they've worked to fix, albeit bureaucratized, corporate culture. THINX has earned spot 641 on 2019 Inc. 5000 rankings, enjoyed a three-year growth of 691 percent and a 2018 revenue of $39.4 million.
In November 2019 they brought in Ilana Glazer of Broad City fame to collaborate on Crimson, a new colour product line. The strategic decision for self-proclaimed feminist 'YAS Queen' Glazer to align herself with THINX, is clearly part of their work to rebrand as bold feminist leaders. It's been reported that Glazer herself approached the brand about the collab, but that could just be a convenient spin. THINX CEO Maria Molland said, "Through her work, Ilana deep dives into areas that are often taboo or uncomfortable and brings the conversations to light, and in the process she normalizes them. We can't think of a more perfect person to team up with for our first-ever collaboration."
While it is still included on "best of" lists in 2019, other companies are gaining ground on THINX. Female focused sites like Hello Giggles have posted lists encouraging women to put their period supply purchases towards supporting female run companies, but THINX didn't make the cut .
Competing companies like Diva Cup boast six consecutive years as winners of gold and silver Alive Awards for the "Consumer Choice – Personal Care & Natural Beauty". They were voted for, by retailers in the "Best Women's Products" category, and recently made the cut for the 2019 Growth 500: The Complete Ranking of Canada's Fastest-Growing Companies list. Other privately held peers like Knixwear are nipping at their heels, holding the record for the most-funded fashion focused item in Kickstarter history.
Private companies in similar sectors, are boasted for their authentic progressive corporate cultures, such as Spanx, and have made founder Sara Blakely a billionaire. They have thrived because of their genuine forward-thinking feminist culture. Who are you putting your money on?