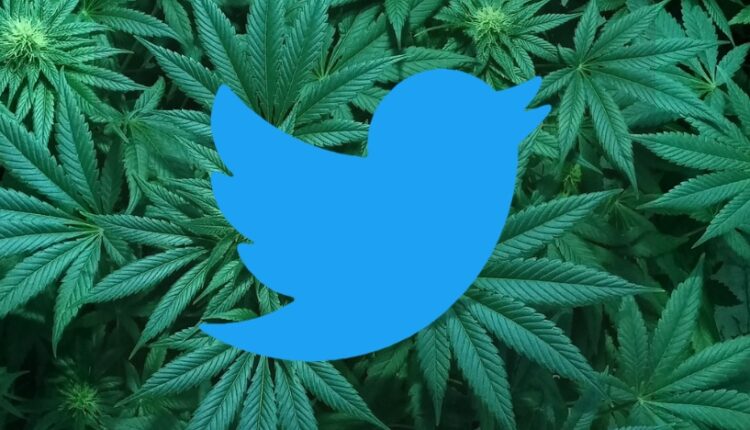 Being a retail cannabis investor in the capital markets is a tough place to operate. Aside from the useful open-sourced platform known as cannabis Twitter, the small investor is at a significant disadvantage to their accredited or institutional counterparts. While making tough allocation decisions often comes down to having the proper resources at one's disposal, retail is often outgunned and outflanked. Par of the course for those choosing to waddle in these shark-infested waters.
For instance, accredited or institutional ("AI") investors generally have greater access to trading vehicles such as dark pools, which are privately-organized exchanges where trading of financial securities takes place. Trading on dark pools carry a myriad of benefits by allowing AIs to trade without any public exposure until after the trade is executed and cleared. Frequently, the supply of stock on the Bid or Ask is completely understated by the 'visible' amount indicated on the exchange,
Dark pools are favorable for investors—such as hedge funds with large orders—who do not want the public to know which positions they are taking.
Another sizable advantage resides in the realm of public and private information. Well-capitalized AI investors generally have better access to analyst research and insider tidbits (A.K.A. the street grapevine) in which to make informed trading decisions. In contrast, the retail investor is much more reliant on public information which lacks exclusivity. This is something frequently referred to as "open-sourced" information.
While retailers periodically grumble about a tilted playing field, there's very little the average investor can do about it. It's simply a resource game—which like most everything else in life—rewards the capitalized and connected. Investors that have neither resource in vast enough quantities must outwork the competition in order to get ahead. Excluding a reliance on luck, of course, but that's neither a consistent nor repeatable investment strategy.
Perhaps the best way for rank & file investors to obtain helpful open-sourced information in through social media. Particularly Twitter, which is known affectionately as FinTwit in platform parlance. Excluding specific stock-focused paid chatrooms on platforms such as Discord, Twitter is probably your best bet for prescient research for the discerning eye.
Every morning, thousands of day traders, swing traders, long term buy & holders et al flock to cannabis Twitter in an attempt to glean information which may beset them an advantage. When used properly, Jack Dorsey's brainchild is an amazingly helpful and efficient reservoir of information for the retail trader on various investing horizons (short, medium and long term).
However, blotting out the 'noise' is imperative. Obtaining information from the proper sources is often the thin line between Twitter benefiting your investing decision, or having them clouded but a cacophony of misinformation or misinterpretation.
So without further ado, we present the Top 10 cannabis Twitter commentators which consistently provide the most prescient and actionable open-sourced information on FinTwit. Happy investing all.
Known as the original OG, Todd is a wealth of information on cannabis Twitter. Whether it's general industry news, screenshot of analyst reports or prescient tidbits, Todd has most lanes covered. As the founding member of CB1 Capital, Advisor to the AdvisorShares Pure US Cannabis ETF, several public cannabis companies and top sources on Capitol Hill, Todd is definitely an insider.
A longtime industry activist, Tom is a 20-year veteran in the cannabis law reform movement covering the policy and politics of marijuana. He currently is the editor of Marijuana Moment (also a great follow), which is the leading industry publication for timely legislative news. If you're looking to stay apprised of cannabis political events, nobody does it better than Tom.
Spearheaded by Dan McDermitt, The Chart Guys specialize in the technical analysis of stocks. This account is best suited for active traders looking for short-term breakouts on daily charts. Dan also puts out plenty of streaming videos, making it easy for amateur investors to understand methodology. As an added bonus, TCG covers ancillary markets, so traders can profit from different sectors when cannabis is out of favor.
A former member of industry consulting firm Cannabis Compliance Inc. certainly knows his stuff. Known for his strong opinions and contrarian leanings, Betting Bruiser frequently breaks stories before they appear on the mainstream media radar. Expect plenty of thought-provoking information if you follow this account, with a splash of lifestyle and humor.
WS420 is a source of industry news that are known to elicit a response. This includes a hodgepodge of company cap tables, charts, Canadian cannabis vs. U.S. cannabis company comparisons and more. Particularly suited for long-term focused investors looking to stay abreast of prevailing trends.
Honorable Mention #6-10: Jackie Bryant—TDR contributor, industry insider and journalist extraordinaire; #7: Jungle Java—never misses a morning PR and frequently updates AdvisorShares (MSOS) new holdings; #8 Brady Cobb—politically connected insider with keen insight of the industry's legislative plumbing; #9 MJ Stock Trader—active account focusing on news, proprietary content and fundamentals of cannabis stocks; #10 Alan Brochstein—industry insider and news source, Principle at New Cannabis Ventures.
And of course, The Dales Report, which covers both cannabis, psychedelics and crypto/NFT verticals.