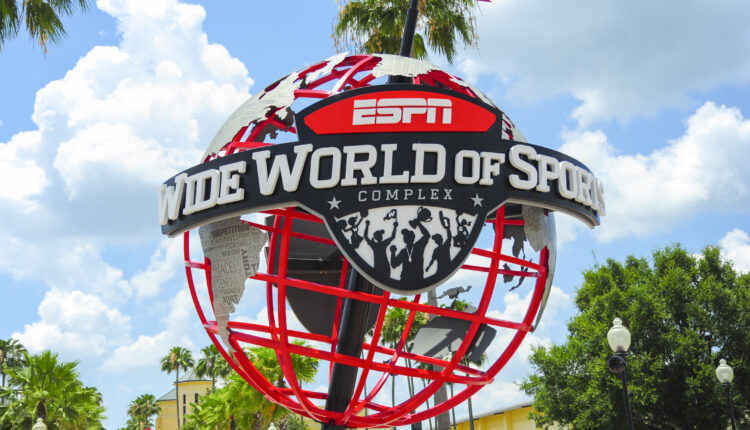 Top 5 Sports Betting Developments for Week of Sept 21st
Welcome to TDR's review of the Top 5 sports betting stories of the past week. Aside from presenting a synopsis of events, we provide commentary to break down the significance of each to investors. TDR is committed to maintaining in-depth market coverage of the most newsworthy events the sports betting space has to offer.
5. Barstool Sportsbook App Launches In Pennsylvania
Penn National Gaming's darling has finally hit the shelves, as the Barstool Sportsbook officially went live Friday in Pennsylvania. Penn National partnered with the media company in a high-profile deal that saw the gaming giant take 36% stake on Barstool for a reported $163 million.
The September launch sees the company's app go live nearly an entire season behind those of their competitors, and while an August launch could have seen their entrance coincide with the return of most American professional sports, the delay allowed Penn National to put our a product that they felt would offer a better experience to users.
With Penn National's stocks up 180% year-to-date, the anticipation of the online entrance clearly has been high, but with it only available in one state, this market love is likely inflated and due for a slight dip once investors realize the uphill battle the company will face in gaining market share to compete with those already in the trenches.
4. ESPN Goes "Co-Exclusive"
Sorry FanDuel, but 'The Worldwide Leader' has just agreed to terms with DraftKings and Caesars as the official "co-partners" across ESPN's digital platforms.
The deal will see ESPN only cite and link to odds from each of the two sportsbooks, with both DraftKings and Caesars seeing their own path of exclusive coverage across ESPN's programming.
Mike Morrison, ESPN's VP of Business Development & Innovation, pointed to the deal as another step in the brand's quest to include more sports betting focused conversations into their content.
"Our new agreements with Caesars and DraftKings collectively represent the next significant milestone for ESPN to diversify our exposure and deepen our commitment in the sports betting space."
Morrison further expressed his approval of the two new partners, by stating that "we are bringing together the sports media leader with two of the top brands and best products in the segment."
3. Illinois 'Remote Signup' Extended Once Again
With the closure of brick-and-mortar casinos making it impossible for residents to meet the in-person signup requirement to join one of the state's online sports betting apps, Illinois Governor J.B. Pritzker has now pushed through three executive orders to allow eligible players the opportunity to register online given the COVID situation.
With the second extension officially expiring last Saturday, sportsbooks were eagerly anticipating another extension. Pritzker delivered, with a new extension now set to run through October 17th.
Those located in the state have five online options available, and even when casinos reopen, the locations make it very difficult for players to register. Chicago residents must travel 150 miles to signup for FanDuel via their Par-A-Dice Casino location, which hardly seems like a trip compared to the 300-mile journey if they wish to join DraftKings, which is located in St. Louis' Casino Queen.
With a third extension now official, it is not far fetched to expect the state's gaming commission to rethink the current registration structure.
2. American Gaming Association To Monitor 'Responsible Marketing'
As European and Australian residents can agree, there is such thing as too much marketing. Both regions saw sports betting giants dominating nearly every form of advertising available, and governments were forced to take swift action to limit the exposure.
The American Gaming Association looks to prevent the same from happening in the United States, and to do so they have launched a Code Compliance Review Board to help monitor their Responsible Code for Sports Wagering.
The AGA looks to promote healthy and responsible gaming, and the rules in place look to prevent advertisements that target the youth and problem gamblers alike.
We all remember the early days of Daily Fantasy Sports, where nearly every sports broadcast became an advertisement for DraftKings or FanDuel. The AGA looks to not only limit and report on the nature of the messages being delivered but to also monitor and restrict the reach of these brands across social networks.
1. Ohio Legislators Seek Sports Betting Vote In 2020
While the state's legislative calendar isn't scheduled to resume until after the 2020 election, the Ohio Senate has scheduled two sessions prior to October 14th to help perpetrate the desire to offer regulated sports betting.
All sources suggest, that while no deal is firmly in place, all who sit at the table agree on the basic principles for the advancement of a regulated market and are poised to resume talks as soon as legislative sessions resume.
If Ohio legislators do manage to come to an agreement before the end of the year, residents can still expect to wait six months before any legal wagering can take place.