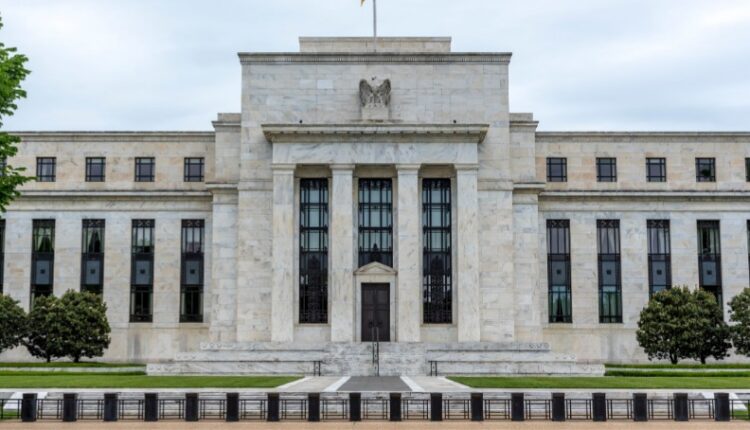 Traders Raise Bets On June Interest Rate Hike As Fed Officials Hints 'We Are Not There Yet'
Dallas Fed President Lorie Logan said Thursday that current data does not support a pause in interest rate hikes yet, leading market expectations for a Fed hike in June to increase again.
The implied probability of a fresh rate rise by the Federal Reserve in June is close to 40% now, up significantly from the 10% chance a week ago, the CME Group Fedwatch tool shows.
Logan, who is also a voter on the Federal Open Market Committee, said she is still worried about whether inflation is declining fast enough.
"The evidence in the upcoming weeks may still demonstrate that skipping a meeting is acceptable. Yet, as of right now, we haven't arrived," the Fed official said at the annual meeting of the Texas Bankers Association in San Antonio.
Market Reactions: Invesco DB USD Index Bullish Fund ETF 
UUP, which tracks the U.S. Dollar Index, is enjoying an excellent session on Thursday, up 0.6%, and on pace to score its third consecutive day of gains.
Short-term Treasury yields hit monthly highs, with the yield on the two-year Note spiking to 4.25%, up 7 basis point for the day.
The yield on the 10-year benchmark Treasury is also 7 basis points higher at 3.64%, on track for its fifth straight day of increases, aided by rising optimism toward a debt ceiling deal.
Other Fed Members Show Some Hawkishness
Fed Board Governor Philip Jefferson spoke Thursday at the National Association of Insurance Commissioners (NAIC) International Insurance Forum, in Washington, D.C., stating that "inflation is too high" and the "impact of hikes is not fully felt yet." Jefferson downplayed the impact of bank stress on credit tightening, saying it is difficult to quantify. 
Fed Board Governor Michael Barr testified before the Senate Banking, Housing, and Urban Affairs Committee Seminannual Hearing on Supervision and Regulation, stating that the "U.S. banking system remains sound, resilient, and deposits are safe," while also noting the "Fed is looking carefully at commercial real estate risks."