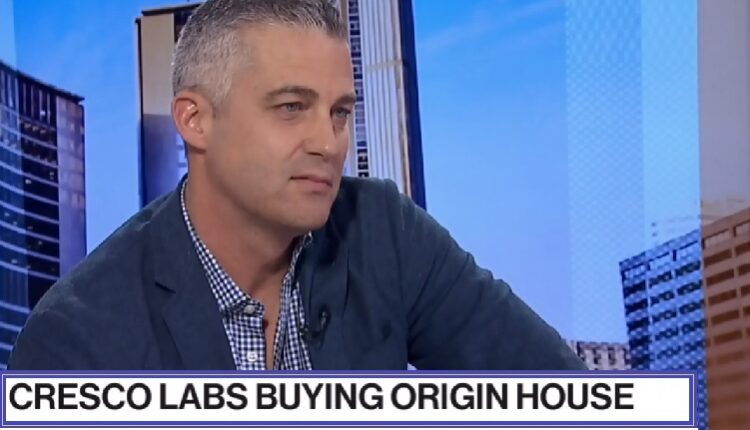 Tryp Therapeutics Announces Strategic Investment of $2,000,000
Press Release
La Jolla, CA – February 5, 2020 – Tryp Therapeutics Inc. ("Tryp") (CSE: TRYP) is pleased to announce a non-brokered private placement (the "Placement") of 3,333,333 million units (the "Units") at a price of $0.60 per Unit, to raise gross proceeds of approximately $2.0 million. Marc Lustig, founder and
former Chairman of Origin House has committed to be a lead participant in the Placement.
Tryp is pleased to have this investment led by Marc Lustig, a well-known and respected Canadian entrepreneur, capital markets executive and investor. Having Marc as a supporter at this critical growth stage in Tryp's development is especially accretive to our vision and a significant endorsement of both our management team and our strategy.

James Kuo, CEO Tryp Therapeutics
Each Unit consists of one Common Share (each, a "Common Share") and one-half of one Common Share purchase warrant (each whole Common Share purchase warrant, a "Warrant". Each Warrant entitles the holder to acquire one additional Common Share at a price of $0.75 per Common Share for a period of 24 months from the date of issuance.
The proceeds of the Placement will be used to advance the Tryp's research and development programs and for general working capital purposes. Closing of the Placement is anticipated to occur on or about February 12, 2021 and is subject to receipt of all necessary corporate and regulatory approvals, including the approval of the Canadian Securities Exchange.
The securities issued pursuant to the Placement will be subject to a statutory hold period of four months plus a day from the date of issuance in accordance with applicable securities legislation. The Warrants will not be listed on any exchange.
This press release is not an offer to sell or the solicitation of an offer to buy the securities in the United States or in any jurisdiction in which such offer, solicitation or sale would be unlawful prior to qualification or registration under the securities laws of such jurisdiction. The securities being offered
have not been, nor will they be, registered under the United States Securities Act of 1933, as amended, and such securities may not be offered or sold within the United States or to, or for the account or benefit of, U.S. persons absent registration or an applicable exemption from U.S. registration requirements and applicable U.S. state securities laws.
To read the rest of the press release in its entirety, please click here.