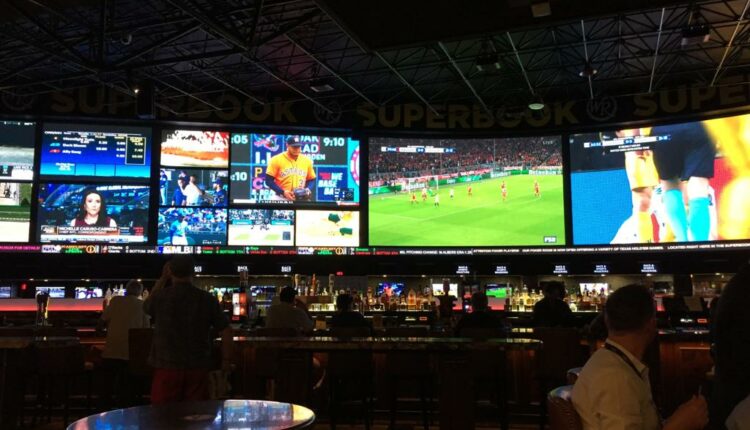 Twitter Bans, Short Sellers & Legislative U-Turns, Oh My: This Week In Sports Betting Investing
Short Seller Report Targets DraftKings
Panic hit the sports betting stock investing space this week when a damning report connecting DraftKings' partner SBTech to black market activities. The noted short-seller detailed just how SBTech used a front company to secretly operate a black market enterprise in the space.
DraftKings stock prices fell over 10% with the release, sending share prices below $45. However, analysts and investors appeared to regain their confidence in one of the space's most vocal brands, with DraftKings stock prices recovering by end of day Wednesday.
"This report is written by someone who is short on DraftKings stock (DKNG) with an incentive to drive down the share price," commented DraftKings in an official release. "Our business combination with SBTech was completed in 2020. We conducted a thorough review of their business practices and we were comfortable with the findings. We do not comment on speculation or allegations made by former SBTech employees."
CNBC host Jim Cramer voiced his support of the brand and reiterated that the Hindenburg report alone was "not a reason to sell" off shares.
Portnoy's Defense Of Penn National Leads To Twitter Ban
Dave Portnoy found himself at the center of yet another social media controversy Friday night after El Pres used colorful language to defend his position on Barstool owner Penn National's stock prices.
The original post came from an investor questioning Penn National's strategy as the brand lost the "Call Her Daddy" podcast to Spotify.
Penn National's investment into the Barstool platform has the potential to be one of the strongest operator-media partnerships in the North American gaming space. Yet, much of Barstool's success lies largely on the personalities and content creators and the realization that these names will eventually look to cash in on their celebrity does see cause for concern.
Penn has used these personalities to help create unique betting lines, participate in fan-driven promotions, and to serve as ambassadors to the brand through association alone. You can guarantee that every on air talent at Barstool has contacted their manager after hearing about the $60 million the CHD show just fetched.
Sports Betting Bill Advances In Maine With A Few Twists
A bill to legalize sports betting in Maine was passed this week by the state's Senate. It now heads to the House, where it is thought that motion LD1352 will pass with the same bipartisan support it saw in the Senate.
The Maine Senate voted to advance the bill 23-12, and oddly enough the loudest opposition to the bill came from Senator Louis Luchini, the bills sponsor. Yes, Luchini was hoping to see an amendment to his own proposal that would require all mobile operators partner with a brick and mortar outlet for licensing.
Having once argued that this "tethering" requirment was the only way for sports betting to advance in the state, he now chances his song.
"Tethering is bad for our constituents," claimed the Senator. "It's anti-competitive. It makes the casinos the gatekeepers of who will be able to operate in Maine."
Luchini has worked closely with the Governor's office in his efforts to expand mobile gaming in the state, and the decision tosign the bill into law will ultimately fall to the hands of Governor Janet Mills.
Mills vetoed a sports betting proposal last year, mostly citing her social concerns attached to the practice. This new bill, however, seems to have covered all of the Governor's areas of concern.
Rasing Arizona
As Arizona nears a sports betting launch, residents are being given an early look at the rules and laws attached. The state is aiming for a September 9th start, and posting the rules gives those interested up until June 21st to voice their concerns with the current proposal.
Twenty licenses are available in the state, ten of which go to Native American tribes and ten to professional sporting franchises. Holders will be able to operate legally online and at a brick-and-mortar with a single license.
The decision to offer ten licenses to professional sports teams, of which Arizona has six, leaves open the door for expansion and the potential of franchises looking to relocate in the state.