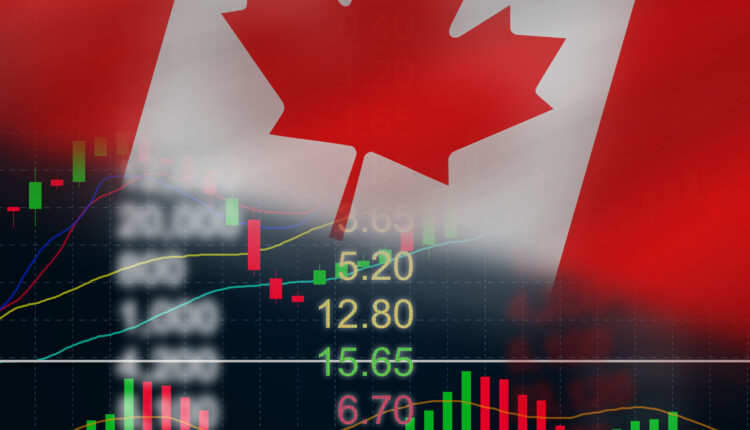 Two Sports Betting Stocks To Watch As Canada Passes Sports Betting Bill
After seeing a slight holdup late last week, the Canadian Senate voted in support of Bill C-218 which would legalize single-game sports betting in the country. The bill, which saw a 57-20 vote in the Senate, now moves to royal assent to formally become law, an action that Senator David Wells expects to happen in the next few days. A
Sports betting stocks investors are watching the markets closely, as this move has the potential to benefit many of the publicly traded US sports betting operators. With a population nearing 38 million, Canada's move to offer single-event wagering opens up a new market roughly equal in size to that found in California.
For the last 35-years Canadians have been able to wager on sports under a lottery format that required them to mark between 3 and 6 winners. While betting on individual events or single games had been banned, bettors were oddly enough able to still wager on horse races. This was somewhat contradictory, ass many would argue that horse racing is essentially a single event wagering activity itself.
This new legislation opens the doors for wagering on individual events at regulated sportsbooks in an effort to combat black market and illegal gambling activities, offering a safe, enjoyable, and taxable experience to all involved.
Naturally, this news was welcomed by sports bettong stock investors. The Canadian market has been on every US operator's radar, but two brands look to have the most upside in the new frontier.
Score Media And Gaming
The development serves as a major win for the national media outlet and sports betting operator Score Media and Gaming (SCR:TO). TheScore is already established as a household brand in Canada, which makes up for nearly 20% of Score Media's total traffic, and their mobile apps remain some of the most popular with North American sports fans.
After trading OTC, Score Media and Gaming has recently been listed on the US public exchange and boasts a CA$1.5 billion market cap.
A 20 year deal with Penn National also grants Score Media access to 11 US states in exchange for a 4.9% ownership of the company. With Penn National's deep pockets and penchant for acquiring media brands like Barstool Sports, it isn't farfetched to predict an eventual buyout.
DraftKings
Arguably the most visible brand in the United States, DraftKings (DKNG) has had their sights set on the north for some time now. The brand strategically partnered with the NFL as it's official Canadian fantasy partner. In doing so, DraftKings gained a competitive advantage in establishing a loyal client base before other suitors were able to enter the space.
Many analysts have pointed out that their DraftKings projections failed to factor in the potential Canadian market, with Rosenblatt's Bernie McTernan adding that this development could pile on an additional $100 million in annual revenue by the end of 2023.
DraftKings stock share prices hit their highest 5-day mark when they broke past $50 and topped out at $50.16 prior to the closing bell. DraftKings stock is up 2.59% in over that timeframe. Sports betting stocks may be on the move again.