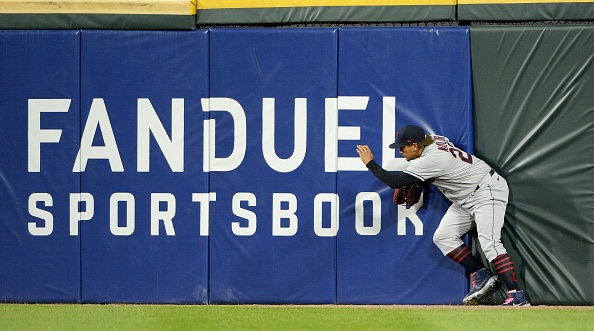 Uncertain Futures In Florida & New York: This Week In Sports Betting Investing
With the NBA season cruising to the finish line, most sports bettors are taking a collective breath in advance of the upcoming football season. Yet while the North American sporting calendar slows, legislative and operational advances in the sports betting sectors are at an all-time high as books prepare for what promises to be the most profitable season since regulation swept the nation.
Sports betting stocks have somewhat rebounded from the losses seen in March and April, but with numerous states rushing to go live at some point before the end of the year, share prices could once again surge as point spreads and money line wagers become the main topic of discussion at the workplace coffee machine.
FanDuel & DraftKings Place $20 Million Bet On Florida
Two of the country's largest sportsbooks are joining forces in the name of education reform. Ok, not quite, but that is the current stunt rivals DraftKings and FanDuel are trying to pull off in Florida.
The pair have donated a combined $20 million to the Florida education Champions political action committee in hopes of forcing through a legislative amendment to allow them easier access to operate within the state.
The PAC, which conveniently is only funded by the sports betting brands, is advocating for a constitutional amendment that will see online sports betting open and available in the states sporting arenas, stadiums, and parimutuel facilities, with all tax revenues being dedicated to public education.
The PAC is on a race against the clock to procure close to 1 million signatures in hopes to see the amendment proposal make the 2022 ballot, where voters will decide on the initiative's fate.
The proposed amendment is so focused on educational reform that it seeks to require all sportsbooks permitted in the state to operate in a minimum of 10 states for at least a full calendar year. Any Native American tribes engaged in a gaming compact with the state will be permitted to offer online sports betting no later than eight months following the implementation of the amendment.
For those of you unable to read between the lines, DraftKings (DKNG) and FanDuel hope to dupe public voters into giving them a form of exclusive access to the state under the guise of educational support.
Should the amendment make the ballot, sports betting stock investors can expect DraftKings shares to see a lift. Florida houses a number of top professional and collegiate sporting teams, and the populous state could become a sports betting goldmine if access is limited to operators who meet the proposed qualifications.
Big Apple, Big Problems For Sports Betting
And you thought filing your taxes was demanding…
Sportsbook operators who hope to participate in New York's mobile and online sports betting market were left stunned when the 130-page Request For Applications document was unveiled this week.
In their quest to maximize the taxation potential generated from regulated sports betting, New York has somehow managed to overcomplicate the process and stumble their way into a plan that leaves many scratching their heads.
The limited operator proposal looks to run with a 50% tax floor on a sportsbook's gross gaming revenue. With New York Governor Andrew Cuomo boasting that his plan can eventually yield up to $500 million in taxed revenue annually, skeptics point out that this would require Empire State bettors to wager between $15 and $20 billion each year. For comparison, New Jersey reported a sports betting handle of just over $6 billion in 2020, but estimates do suggest that 20% of bets come from New Yorkers making the short pilgrimage under the Hudson river to place their wagers.
Still, higher tax rates will likely prevent smaller betting shops from competing in the jurisdiction as profit margins would be too small. For larger sportsbooks that do manage to survive, betting odds offerings might have to be adjusted to meet the state's high taxation requirements, meaning gamblers are better suited to wager in neighboring states or offshore for better lines.
With the 2021 football season right quickly approaching, you would think that legislators would have some sense of urgency in getting things organized prior to kickoff. But for the time being, the Big Apple simply looks like a big mess and one that the betting public could end up paying for in the long run.
Record-Breaking New Jersey Handle On The Way?
Following the $766.9 million handle reported in June, the Garden State is on track to top $10 billion in sports betting wagers in 2021.
New Jersey has been the standard by which all other states have been judged, and with nearly $4.9 billion already on the books halfway through the calendar year, a regularly scheduled football season should see the state easily surpass the $10 billion mark this year.