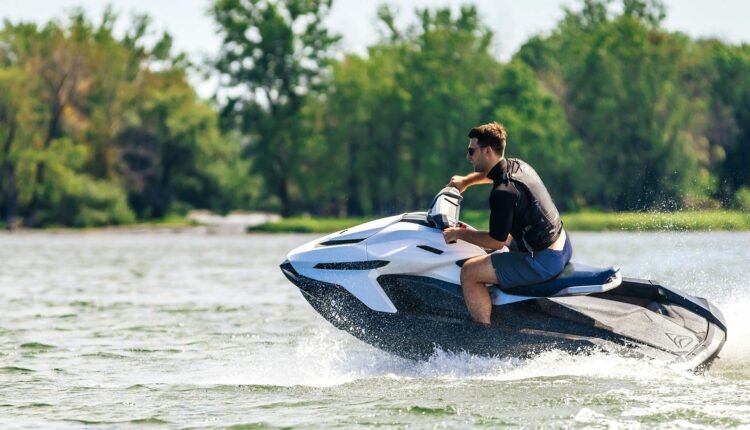 Upcoming Climate Change Advocate Taiga Motors May Be The New Tesla Of The Watercraft Space
The future of transportation is changing as companies hop on board with electric vehicles, advocate climate exchange, and bring a boom to the transportation space. Taiga Motors––a Quebec based company–– designs and makes electric recreational vehicles, although what sets the company apart is lower prices compared to industry competitors.
The upcoming, electric vehicles leader recently won the Red Dot Award: Product Design 2020 for the Taiga Orca, an electric jet-ski like watercraft, created to help decrease and potentially eliminate the highly toxic environmental impact that recreational watercraft often have. In an interview, the company's CEO, Samuel Bruneau, said "I could not be prouder of the team behind Orca and thank Red Dot for acknowledging the great efforts that went into a clean-sheet approach that broke away from traditional PWC designs."
To gain investors' interest, the company reports that they aim to "meet, and further stoke, buyers' appetite for clean, technically advanced and — especially important in the US$10-billion-plus global 'powersports' market."
Taiga wants to be the Tesla of watercraft and become a leader in the watercraft-space by "kick-starting the electrification off-road," Bruneau said. Taiga Motors reported that it is launching two new electric personal watercraft (PWC) Orca models starting at $15,000 USD. Taiga reports on their company website that the Orca Sport model starts at $15,000 USD, offering 120 HP while weighing just 533 lbs. The Orca Performance model starts at $17,500 USD, offering up to 180 HP and an optional 3-person tow sports package with instant low-end torque. In the premium segment, Taiga offers a full Carbon Performance model starting at $24,000 USD, with enhanced drive dynamics and options for tailored color and material selections.
Taiga Motors already has clients such as ASPEN Snowmass, Colorado and Vail Resorts. The Orca has rightfully caught the attention of Tesla fans which is likely just the start of something exciting. Investors should be aware that Taiga Motors has a series A private placement Term Sheet for $5 million first close on a $30 million pre-money valuation.