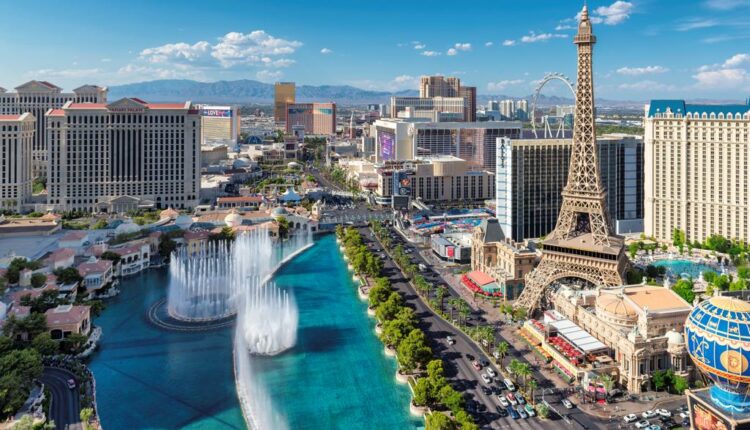 Vegas Casino Giants Fight For Digital Sports Betting Supremacy
When the US Supreme Court's decision to overturn PASPA essentially opened up the flood gates to hopeful operators, all signs suggested that fantasy giants DraftKings and FanDuel would be the clear frontrunners in the space. With everything going digital, it seemed that the legendary Vegas brands would ultimately meet their fate and dry up in the desert while the more mobile-savvy, fresh faces on the scene cornered the sports betting market.
If Wall Street's recent run has proven us anything, it is that all bets are off in the race for market control in one of the hottest investment markets of the 2020's.
Vegas Casinos Roll The Dice
Had sports betting been approved across the entire country, anyone entering the arena late would be at a severe disadvantage. What the state-by-state rollout has given them is a fresh chance to compete in an untapped market , allowing the better product a chance to compete with those that might have time on their side. Think Netflix vs. Disney+.
Thanks to their DFS days, DraftKings & FanDuel had already developed extensive lists of sports fans willing to put their hard-earned money and sports knowledge on the line for a profit.
Vegas brands like Caesars, MGM (NYSE: MGM) and Wynn Resorts are not going down quietly, though, and are looking to expand their online offerings through pricy acquisitions and partnerships that could see them compete beyond the borders of the United States.
Last year's £2.9 billion deal saw Caesars Entertainment, purchase UK gaming giant William Hill. Crosstown rival MGM had been fervoushly trying to close an $11 billion deal with Ladbrokes parent company Entain.
The plan echos that of FanDuel parent company Flutter bringing in PaddyPower and the SkyBet groups for a reported $4.2 billion.
While news broke this week that MGM is walking away from the negotiation table, potentially in part to the sudden and unexpected departure of Entain's CEO, these deals signify that these brands are not simply going to sit on the sidelines.
Physical properties were clearly a thorn in the side of many casino brands last year, as shutdowns and travel restrictions severely limited their ability to operate at even a fraction of normal capacity.
Brick-And-Mortar-Bankroll
Sports betting aside, the high-dollar hotels on the books of these Vegas gaming brands rely heavily on occupancy and casino activity to maintain their strong margins.
Where digital brands were dealt a blow with the adjusted sports calendars, those reliant on people actually in house bled profusely.
This problem is not necessarily a bad thing, however, as 2020 looks to be an abnormality. Reopening and a return to normalcy gives these brands a steady cashflow not directly tied to the sporting calendar in the form of tourism.
A steady flow of tourism revenue has long seen these these groups takeover other properties. A shift in mindset from investing casino profits into the acquisition of of digital assets will undoubtedly see them remain competitive in the space, and potentially in the driver's seat.