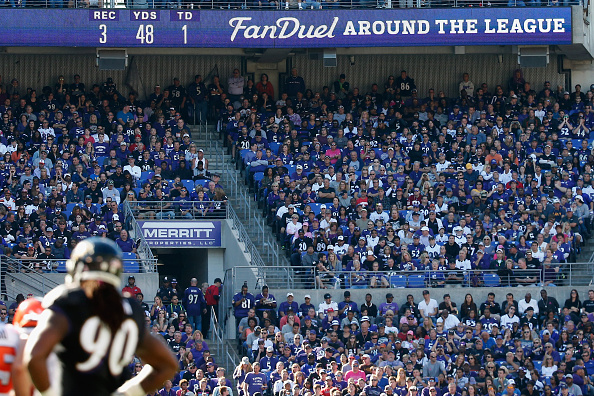 Virginia Online Sports Betting Goes Live: FanDuel, DraftKings Launch Ahead Of Competition
It was a busy week for US sports betting, with Virginia and Michigan expanding their online offerings just in time for the NFL's Conference Championships and Conor McGregor's return to the cage.
Virginia became the 13th state to offer online sports betting this week, managing to beat Michigan in the race to launch. With FanDuel getting a valuable head start over its competitors, Thursday's debut came just a day before Michigan opened its doors for action.
Virginia Sports Betting a Rocky – If Promising – Start
Virginia booked its first legal bet on January 21st, in a launch that was frustrating, to say the least. FanDuel's social media team teased a Thursday launch on Wednesday, but the account quickly changed the wording to say "soon" instead. When the morning came, gambling hopefuls were still left with no operational options available leading to confusion. Yet, despite a slight delay, FanDuel opened its doors and became the first sportsbook to legally operate in Virginia.
It was an odd launch in that a single sportsbook was able to get a head start on the competition, with FanDuel (NYSE: FLTR) enjoying exclusivity for a few days at least. Reports suggest that state regulators are prepared to accept more applications, with over a dozen sportsbooks waiting in line to tap into the market.
Their main competitor, DraftKings (NYSE: DKNG), was greenlit to open their doors Sunday afternoon, and while they went live three days later, they still have plenty of time to prepare for the biggest sports betting day of the year.
FanDuel's partnership with the Washington Football Team gave them the connections they needed to receive special treatment. Along with DraftKings, BetMGM NYSE: MGM) has also apparently been granted an operational license in the state, but no launch date has been set. The three groups currently stand as the largest operators in the United States.
It is thought that operators who are committed to making capital investments of $250 million or more in brick and mortar properties will also receive prioritization from the Virginia General assembly. If true, BetRivers and RushStreet should make their way into the second phase of launches.
With more than two dozen applicants eagerly awaiting the green light, all eyes will be on the Virginia Lottery as they decide the fate of the state's sports betting landscape heading into the Super Bowl.