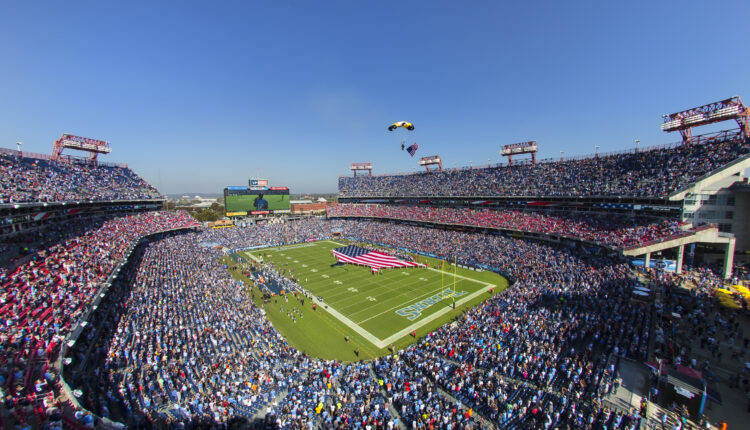 Volatility In Sports Betting Stocks: Investing Fad or Fiction?
Sports betting stock DraftKings (DKNG) saw more positive growth Tuesday, with the +2.6% increase in share prices outpacing the market. The NASDAQ Composite improved +1.57% ending a 5-day run of consecutive losses, and the Dow Jones rose +1.62 in what was an all-around promising day for investors.
Shares of DraftKings closed at $45.82, 38.39% below the 52-week high of $74.38 the brand saw back in March.
Investors targeting sports betting stocks are aware of the volatility in this young sector, mostly driven by less seasoned investors piling on in advance of high-activity times of the sporting calendar.
Share prices have also surged in response to legislative advances, as the opening of new markets for sportsbook operators should signal positive results for future earnings reports.
This volatility has been advantageous for sports betting stock investors who, much like sports bettors, read the news and are able to anticipate certain developments that could shed a positive light on the industry or a specific brand as a whole.
Sports betting stocks collectively surged when New York Governor Andrew Cuomo first touted sports betting as a possible solution to the state's economic woes late last year. Investors were quick to react to the possibility of operators being granted access to one of the ripest markets in the country.
Similar responses from investors can be seen throughout the year, with momentum in Canada, Florida, and many more states further supporting the belief that the majority of Americans will have access to regulated sports betting by the kick-off of the 2021 football season.
Just as sports betting investors were quick to buy in in response to the promise of new markets, they were also quick to sell at the first sign of adversity.
When the MLB became one of the first North American professional sports leagues to return to play following the onset of COVID-19, share prices stumbled as the league was forced to cancel a handful of games only a few days into the season.
A similar exodus was seen after the start of March Madness, a time where many sports betting stocks saw record-high share prices. March Madness can be coupled with the Super Bowl and the start of the football season in terms of profitability for sportsbook operators, and with the opening tip-off in the rearview, investors sold off shares in hordes, sending record-high share prices tumbling.
Again, part of this volatility is completely justifiable.
The market is young, and COVID has hit the travel and entertainment industries harder than most. With many casino stocks reliant on hotel and casino occupancy, revenue streams were obviously cut and investors were left with unpredictable timelines as to when clients and profits would return.
The occupancy issue hit sportsbook brands like MGM, Penn National and Caesars hard, as they hold large stakes in brick-and-mortar operations. DraftKings, however, runs most of its operations online, and while partnered with numerous land-based operations for market access, their reliance on web traffic alone allowed them to avoid the same amount of damage their competitors saw.
As sports leagues delayed, condensed, and even cancelled seasons, all sportsbooks felt the pressure. It's hard to take bets when there is nothing to bet on, and many states had not included provisions in their legislation to allow betting on elections, entertainment, and other activities that still were available on offshore markets.
The rapid expansion of sports betting combined with the COVID pandemic created a unique scenario for investors. You had a product that was getting large amounts of media exposure, share prices saw significant early growth, and you had lots of people sitting around looking for a way to spend their money.
Dramatic swings in the share prices could best be compared to the fluctuations seen in many of the "get rich quick" sectors that took off during the pandemic. Crypto, NFTs, and other forms of virtual investments saw hopeful buyers jump in and out the one fad and on to the next with their government refund checks. In a sense, crypto coins and trendy stocks became the new version of fantasy football, with everyone looking to trade for the property poised to have the next big performance.
The emergence of sports betting stocks coincided with this movement, and some of the runs and dips can be attributed to this new investor looking to play the game a bit more than your traditional stock market player.
As the world slowly returns to normalcy, I fully expect the sports betting stock sector to stabilize and solidify its value as a long term investment. The current dips offer a great entry point for those who missed the early value, and with football season right around the corner, Q3 could be the start of a long upward trend in the gambling financial sector.