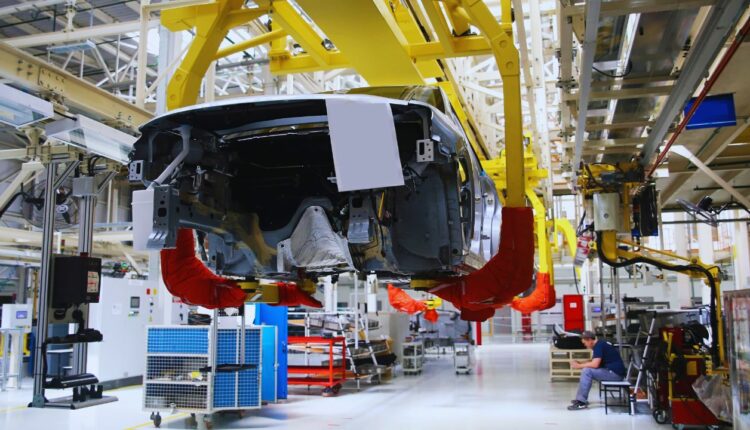 Volt Carbon Technologies: An Emerging Player In Lithium-Ion Battery Technology
Volt Carbon Technologies (TSXV: VCT) is a new-generation lithium-ion battery maker. A battery has three key parts, an anode, a cathode and a separator. The anode is used for the dispersion of electrons throughout the battery when the battery is in use. The separator is a part which separates the anode materials from the cathode materials.
A cathode is a positively charged electrode that is in use when the battery is charging. Volt Carbon produces their own anode cathode and separator. These are needed for large battery packs. These include many layers of battery cells stacked atop one another. This stacking process is what makes a battery more powerful. Many 1-layer cell batteries are used in smartphones and wearable technology. However 8-layer and 10-layer batteries are the necessary materials for charging electric vehicles and other utility operations.
Volt Carbon technologies has three land claims in British Columbia to rare molybdenum and graphite. These two metals will be used in Volt Carbon batteries. The company stores their own lithium which they use in their batteries. By being vertically integrated, Volt Cabron has a technological advantage over competitors. Many companies can't compete in this industry because of their lack of integration. Volt carbon has efficient facilities which produce batteries at a mass scale. By not paying for massive plants and other unnecessary facilities Volt Carbon has production efficiency by storing and producing their own battery parts.
A major accomplishment that Volt Carbon has made is producing the first 8-layer lithium-ion battery pack. The company has a massive competitive advantage at potentially producing a 10-layer cell battery pack that could easily be used in electric vehicles and other applications. This can be expanded to be a 20-30 layer cell battery pack. Competitors have yet to reach this scale and Volt Carbon is leading the way for massive innovative leaps forward for batteries.
A large part of Volt Carbon's mission is to be a big player in the solid state battery market. This is the difference maker for electric vehicle technologies. Solid state batteries are the go to batteries for car makers. A potential deal with a car company could be all the difference for Volt Carbon. This would put the company on the maps in terms of development for their battery technology. With all the vertical integration the company has its hard not to be impressed with what they have accomplished at their facilities.
Currently Volt Carbon has found a way to refine graphite into flake graphite for battery metal process. While for many electric vehicle companies parts are rare and manufacturing is hard, Volt Carbon can solve these problems at scale. This is due to their strong background in battery science. Flake graphite is a low cost way to produce batteries and because flake graphite is heat conductive it's the perfect metal for use in a battery. Many battery makers have been using flake graphite in their batteries and Volt Carbon has the patented processes needed to utilize flake graphite.
Overall Volt carbon is well positioned to benefit from a variety of macro trends. With global kilowatt capacity improving 5 fold by 2030 there is plenty of work to be done. With the major accomplishments Volt Carbon has made its easy to see that they will be a player in the battery space. This is due to their vertically integrated supply line and patented graphite methods that will be crucial for the electric vehicle revolution.