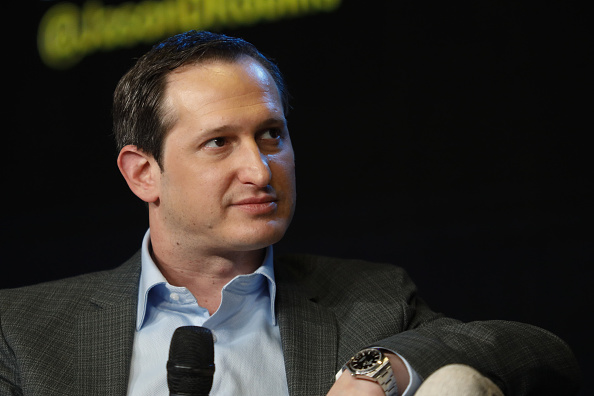 Weekly Sports Betting Stock Updates: DraftKings & Boost Mobile Change The Game
DraftKings-BoostMobile Partnership Opens New Frontier
US sports betting operator DraftKings (DKNG) announced a groundbreaking deal with wireless carrier Boost Mobile this week. The unification will see DraftKings offer exclusive fantasy-style contests to users in a move that can be seen as brilliant or outright annoying depending on who you ask.
Boost Mobile users won't have to wait very long to explore this new feature, as DraftKings already has a $100,000 fantasy competition slated for the upcoming NBA Finals. While available to Boost Mobile customers, they will still be required to download and login to the DraftKings app to participate.
Mobile users will be subject to promotions that offer them sportsbook credit against their phone bill, and text messages will incentives the placing of wagers.
Stephen Stokols, Boost Mobile EVP elaborated a bit on the potential that exists in the texting space. "You won't even have to open an app but you can get text messages that you reply to. Is LeBron James going to hit the next free throw? Reply 'Y' to bet a buck."
Most interesting is the fact that customers will also be able to place cash bets in Boost Mobile retail stores in states where DraftKings is licensed to operate. This outside of the box thinking is fully expected to change the landscape of partnerships moving forward and forces many to question exactly where the limits of sports betting should lie.
Arizona Sports Betting Just In Time For NFL
Big news came for NFL fans in Arizona, as sate legislators announced plans to offer regulated sports betting just in time for the start of the 2021-22 NFL Season. The news broke on the same day that the NFL officially named Arizona as the site of the 2023 Super Bowl.
This announcement sees Arizona join Wyoming and Washington as three states with the goal of drafting regulations just in time for the upcoming season. With Arizona having legalized sports betting on April 15th, the proposed September 9th launch date would require them to race through the process in record time. Indiana and Iowa both managed to work through gaming negotiations in less than four months, but Arizona's pathway will require federal approval for the compact needed to comply with tribal requirements.
Canadian Parliament Vote Could See Sports Betting By Fall
Labor Day weekend has been touted as a potential rollout date for Canadian sports betting following Wednesday's senate hearing. This target was given by Canadian Gaming Association CEO Paul Burns when asked for a specific launch date to better prepare for a hopeful passing of bill C-218.
Burns was one of the many voices who spoke at the hearing, all advocating for the admittance of single-event wagering in the country. Where some senators felt that it could take years for legislators to draft the proper regulations, Burns was confident in stating that many territories had already started laying foundations and that he felt that a fall launch was very possible if given the opportunity.
With estimates suggesting that Canadians could wager up to $5 billion in the first year of regulated sports betting alone, the addition of Canada could best compare to the potential value in some of the largest US states.
Sports betting stocks have responded well to the addition of new jurisdictions, and with US operators expected to rule north of the border as well, investors should anticipate gains as this target date nears.
New Jersey To Change In-State Collegiate Wagering Restrictions?
New Jersey paved the way for much of the sports betting regulatory landscape seen across the United States today, but the state's decision to restrict wagering on in-state collegiate teams could be repealed.
Garden State senators met last week and approved a "continuing resolution" to allow for a referendum to the states sports betting laws later this year. The 36-1 vote in favor of the movement sees the agenda moved to the state's Assembly, where all signs suggest it would likely face a vote sometime later this month.