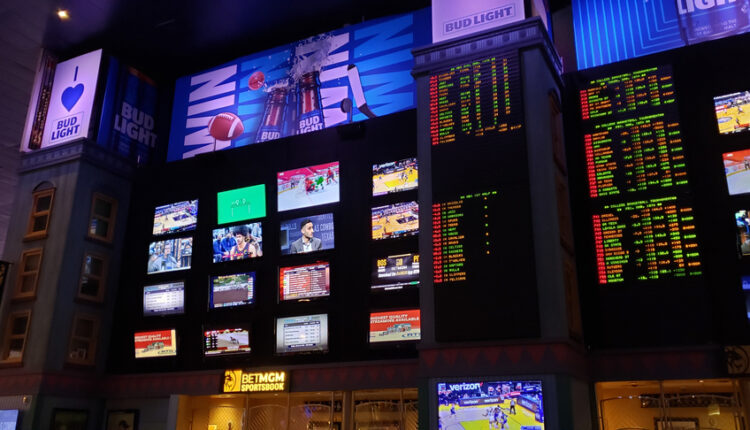 Welcome to Single-Event Sports Betting, Canada!
As of last Friday, single-event sports betting is open for business in the Great White North.
Following the June passage of the Safe and Regulated Sports Betting Act by the Canadian Senate, single-event sports betting became legal on August 27. The act specifically allows Canadian provinces and territories to set their own policies and regulations on sports betting.
Experts believe the legalization of sports betting in Canada could, in due course, generate C$25 billion in wagering at casinos, provincial lottery companies, and other approved gaming outlets. These business interests stand to reap the rewards previously only enjoyed by offshore betting websites.
Where to Bet
The only question Canadian gamblers have now is: "Where do I bet?" The answer depends on the provinces in which they live.
Most of the first action will come through government lottery corporations. In Ontario — the province likely to see the most action in sports betting — PROLINE+, created by the Ontario Lottery Gaming Corporation, handles single-game wagers. Québécois can bet on hockey, baseball, and CFL football at Loto-Quebec's Mise O Jou site.
British Columbia and Manitoba also launched PlayNow gaming websites on August 27. Provinces in the Atlantic Region will all use a common PROLINE game in select locations, as well as online and through a mobile app.
Only the provinces of Alberta and Saskatchewan didn't join the August 27 launch party. Alberta officials expect to have single-game sports betting operations up before the end of 2021.
Saskatchewan's Indian Gaming Authority, which has been allowed to run online sports-betting operations via its casinos, is reportedly deliberating the best way to launch.
Sports Tech Giants Are Lining Up
Conspicuously absent to many Canadian sports gambling enthusiasts are major mobile-based sports apps. Namely, these include American company DraftKings (NASDAQ: DKNG) and Toronto-based Score Media and Gaming, Inc. (CSE: SCR.TO), recently acquired by Penn National Gaming (NASDAQ: PENN).
Both DraftKings and theScore are expected to launch mobile sports betting apps in Ontario at some future point.
Also, Vancouver company BetYa Sports announced on August 30 that it's working on bringing peer-to-peer sports betting to Canadians for all major North American sports.
"BetYa Sports will be able to provide Canadians with a regulated outlet for single-game sports wagering by matching users who want to bet opposite sides of a sporting event outcome," company representatives explained in a press release. "This style of wagering eliminates problems created by traditional sports betting such as match-fixing and bribes intended to influence the outcome of a sporting event.
"By offering a peer-to-peer model, the BetYa Sports platform is able to remove the 'house advantage' capitalized on by traditional sports books, providing the very best odds for users."