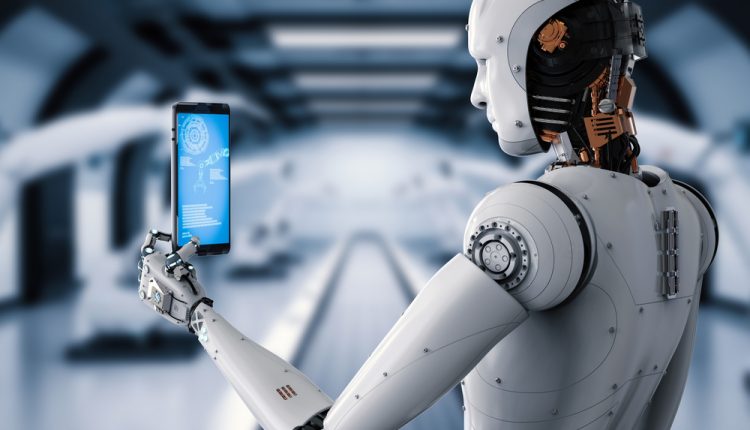 When will AI take my job?
Artificial intelligence is reshaping retail. Last year, Forbes Insights research revealed that only 3% of retailers had fully deployed AI, while more than one in four said that AI had become a major part of their business.
Walmart and Target
In the U.S., retail titans Walmart and Target are taking different approaches to automation at their stores. Walmart is adding robots to boost productivity and control costs. The company believes that these so-called "smart assistants" will cut the time workers spend on repetitive and manual tasks such as mopping floors so that they can be more focused on customers.
However, Target intends to steer clear of robots for the time being. In recent years, the retail giant has added self-checkouts to hundreds of stores, but CEO Brian Cornell has said that the chain has no intention of using the kind of robots Walmart has rolled out.
Lowe's
There's also Lowe's. In 2017, the home-improvement giant deployed the "LoweBot" to assist customers in their stores. The chain also uses other AI technologies, such as customer service based on texting and the Holoroom Test Drive, a VR tool that allows customers to try out products in a virtual way. In 2018, this technology earned Lowes the Auggie award for Best Enterprise Solution.
Canadian Tire
Late last year, CBC News reported that three Canadian Tire stores in the Toronto area decided to remove their self-checkouts, bucking an overall trend that has seen the retailer installing the machines at locations across the country. It seems that many customers still prefer to deal with a human employee, and the machines have led to a backlash from certain shoppers, who find them hard to use and believe that they lead to fewer jobs for people.
What do employees think?
Speaking of human workers, are they worried about being replaced by AI and automation? Perhaps not. Recent research from global staffing firm Robert Half indicates that only one in six Canadian workers believe these technologies will have an adverse impact on their job, and almost three in five expect no effect whatsoever.
The upshot is that it's unlikely human cashiers will disappear any time soon from the retail landscape. While many consumers appreciate the speed and convenience of self-checkouts, a significant number still prefer to deal with a real person, and retailers place great value in keeping their customers happy.