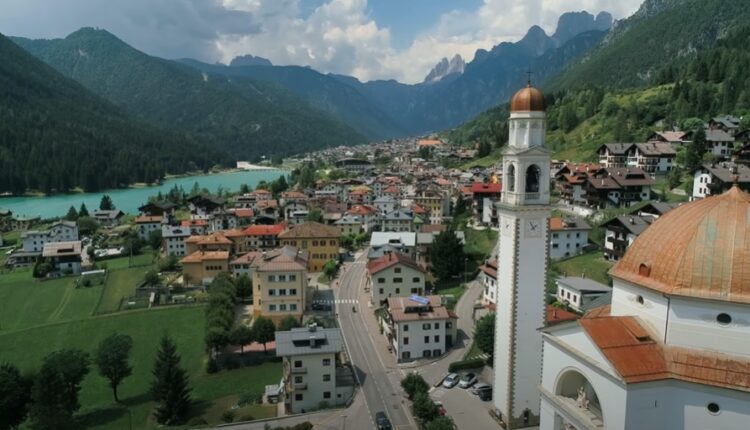 WHO Warns BA5 COVID Subvariant Spreading At A "Very Intense Level"
Although the world has been largely operating on a pre-pandemic normal for the past few months, there are indications that may soon change. Today, the World Health Organization (WHO) warned that the highly transmissible BA5 COVID subvariant of Omicron spreads at a "very intense level", currently being reflected in several rising case hotspots around the world.
At a news conference on Tuesday, Dr. Tedros Adhanom Ghebreyesus conveyed his message in his usual unflinching demeanor. In a six minute opening address, The WHO Director-General reiterated his concern that "cases of COVID-19 continue to rise, putting further pressure on stretched health systems," while affirming the trend that transmissions are increasing. This is consistent with the organization's emergency committee on COVID-19 last Friday which concluded that the virus remains a public health threat.
The virus is running freely and countries are not effectively managing the disease burden… New waves of the virus demonstrate again that COVID-19 is nowhere near over.

WHO Director-General Tedros Adhanom
Overall, WHO is reporting a 30 percent rise in cases over the last two weeks, despite widespread uptake in vaccine participation in G20 nations and presumed occurrence of natural infections in the general population. This is consistent with data being reported in media outlets and social media, which show COVID infections spiking in jurisdictions throughout the globe:
On Monday, Bloomberg reported that the US government will again extend the Covid-19 public health emergency on July 15, continuing measures that have given millions of Americans special access to health insurance and telehealth services. The Department of Health and Human Services has repeatedly renewed the emergency since it was originally declared in January 2020, and signals that health authorities remain concerned about the threat of COVID.
Meanwhile on July 12, the White House COVID-19 team announced its strategy to manage BA5 COVID. The strategy relies on ensuring that Americans continue to have convenient access to the vaccines, treatments, tests, and other tools that protect against and treat the virus. The aim is to prevent serious illness, keep people out of the hospital, and save lives.
Small Cap Stocks That Could See Renewed Interest From The BA5 COVID Wave
• Adamis Pharmaceuticals (ADMP) is a specialty biopharmaceutical company primarily focused on developing and commercializing products in various therapeutic areas. In focus currently is the their COVID drug candidate Tempol, which is currently in Phase 2/3 clinical trials. At last update, the Data Safety Monitoring Board overseeing the trial has met on May 31 to evaluate interim clinical and safety data and determined that the study can continue as planned.
According to clinicaltrials.gov, the estimated study completion date is September 30, 2022.
The company's SYMJEPI (epinephrine) and ZIMHI (naloxone) injection products are approved by the FDA for use in the emergency treatment of acute allergic reactions, and opioid overdose, respectively.
• Revive Therapeutics (RVVTF) is a specialty life sciences company focused on the research and development of therapeutics for medical needs and rare disorders. The company has processed 715 patients from its Phase 3 clinical trial to evaluate Bucillamine to treat hospitalizations and death due to COVID, and is currently studying the possibility for endpoint change submission to the FDA in order to expedite a favorable clinical outcome.
Should Revive seek endpoint change approval from the FDA—in combination with strong data from its processed pool of patients—it's possible that a trial resolution could happen within weeks, without the need to continue the scheduled 1000-patient study. The company has previously stated that its Data Safety Monitoring Board is "scheduled to meet thereafter (possible FDA endpoint change approval) to… make a recommendation on continuing the study or advise on halting the study early due to positive efficacy based on other clinical outcomes."
• Therma Bright (THRM.VN) is a medical diagnostic and device technology company focused on providing consumers and medical professionals with innovative healthcare solutions. On March 29, 2022, the company submitted a FDA Emergency Use Authorization application for Point-of-Care Use for its AcuVid COVID-19 Rapid Antigen Saliva Test. While on June 23, 2022, Therma Bright announced the submission of its Health Canada application for the same device.
Therma Bright's self-administered AcuVid antigen test is purportedly easier and less invasive by using saliva spit instead of nasal swabs to detect the presence of the COVID-19 disease. The company has previously announced that its final U.S. clinical performance study data submitted exceeded the FDA/EUA minimum requirements.
With BA5 COVID once again heating up, the antigen test maker could receive investor interest if it's able to procure FDA and/or Health Canada approval.
• Well Health Technologies (WELL.TO) is a practitioner-focused digital health company which has built an innovative enablement services that includes comprehensive practice management tools inclusive of virtual care and digital patient engagement capabilities. WELL's telehealth platform connects patients to physicians through video, phone and secure messaging.
A darling during the original COVID pandemic, Well Health has declined around two-thirds since its February 2021 high. It would not be surprising to see digital health stocks rally once more if the BA5 COVID variant turns out to be as infectious as many experts anticipate.