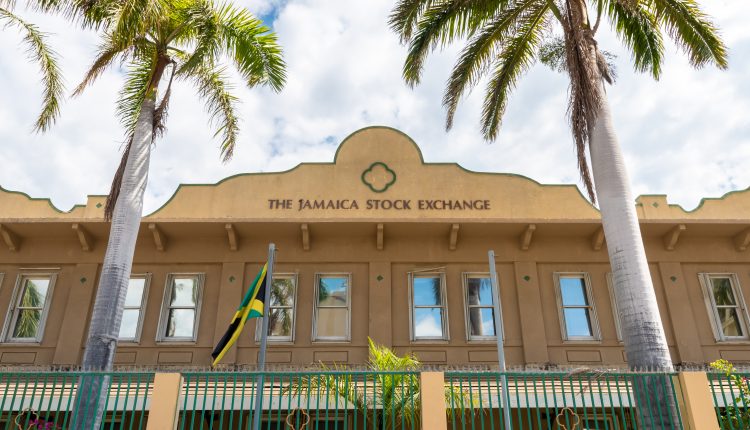 Why Jamaica's Small Stock Exchange Dominates the Global Markets
The world's most successful market index comes from an unlikely place: Jamaica. The Jamaican Stock Exchange (JSE) has been in the top-five highest-performing market indexes in the world over the past few years, being something of a dark horse in global economics.
The JSE was so successful that its 37 Jamaican stocks valued at $11 billion surged 300 percent over the past five years, standing well above mainstream markets like the S&P 500 and Dow Jones, according to Bloomberg. The nation's main index rose by 29 percent in 2018 alone.
With an economy that only grew by 1 percent over four years, this isn't a case of an overlooked magic market with booming economic fundamentals. Since its inception in 1968, the JSE has been unique compared to other global indexes. The most notable difference is that unlike U.S. stock markets where stocks can be bought and sold at any time, Jamaican investors have only three and a half hours a day to participate in the market.
Bloomberg's report described a market that leveraged foreign acquisitions, strong safeguards for investors and an economy that rebounded from its slump in the late '90s, rallying upward since 2000. The JSE has also been innovative, presenting an online platform that makes investing in Jamaican stocks more accessible to Jamaican investors. There are no Jamaican stocks listed in U.S. exchange-traded funds, though investors can still hold JSE stocks through a broker on the index's online platform.
Despite the JSE's small scale, it has a goal of investing in small and medium-sized Jamaican businesses through its Junior Market that launched in 2009. The premise is to give smaller businesses access to more capital that they wouldn't be able to receive in other models.
The JSE also announced the launch of the Social Stock Exchange in late 2018 – a legislation-based exchange used to fund non-profit organizations. As of 2019, the exchange included five vetted companies that met its qualifications of solving social, economic or environmental issues within the country. The program's popularity isn't surprising – it runs parallel to the growing trend of ESG (environmental, social and governance) investing and prompts investors to fund community initiatives.
This form of impact investing has no monetary return, though the incentive is the possible tax waivers to attract new listings and investments. According to the JSE, donors will be granted tax receipts where applicable. In an article featured in The Gleaner, JSE managing director Marlene Street Forrest admitted that she is hopeful that new legislation will include tax incentives, though says "she can't say for sure that it would end up in the legislation."
The JSE was the "Little Stock Market That Could" with its strategy of valuing growth in its companies rather than making quick capital gains and its community-driven projects. With the rise of ESG investing (with over $20 trillion in AUM) and stocks of sustainable companies significantly outperforming unsustainable companies, it may be a trend other countries should look to.