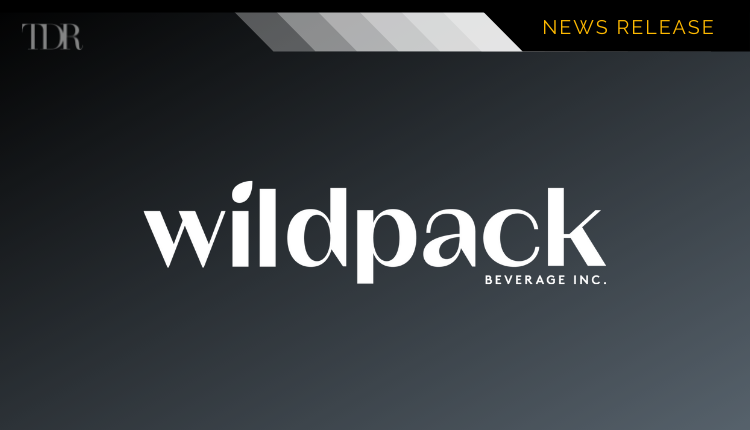 Wildpack Implements Digital Customer Portal
Wildpack Beverage Inc. (CVE: CANS) (OCTMKTS: WLDPF) is pleased to announce that it has ramped up its modernization strategy with the development and implementation of our digital customer interface integrated within our existing customer software.
The digital portal will give customers and Wildpack instant, up-to-date, and accurate reporting on orders
Meets strategic goals regarding ongoing modernization and sustainability
Enhances Wildpack's service and transparency commitment to customer base, and
To date the first two stages of a 6-stage rollout have been deployed
We are s building out our internal computer science team, working alongside leading external consultants to develop and deploy a comprehensive digital B2B interface that will streamline the real time end-to-end order process. Wildpack will roll out its digital interface in a 6-stage phase that enables customer feedback and quality assurance. The Company has deployed stages 1 & 2 ahead of schedule. Following the announcement that Wildpack will accept Bitcoin (See: Press Release dated October 13, 2021) steps to digitalize the customer process will continue to be driven by Wildpack's ambition to innovate and create a digital feedback loop for customers.
"The move towards a digital paperless customer portal meets two of Wildpack's key strategic goals, which include innovation and sustainability. Our ability to evolve and adapt to the changing demands of our customers and meet our responsibilities as a Corporate Citizen as the network of our facilities grows, is integral to the value we provide. The new interface allows for the flow of accurate and timely order input and tracking for the Company and customer alike." said Matt Keopp, Vice President of Technology.
Wildpack's strategic initiatives include innovation and sustainability, the launch of a digital customer portal achieves both of those for us, while enhancing our commitment to customers.

Mitch Barnard, Chief Executive Officer
To view the original press release in its entirety click here