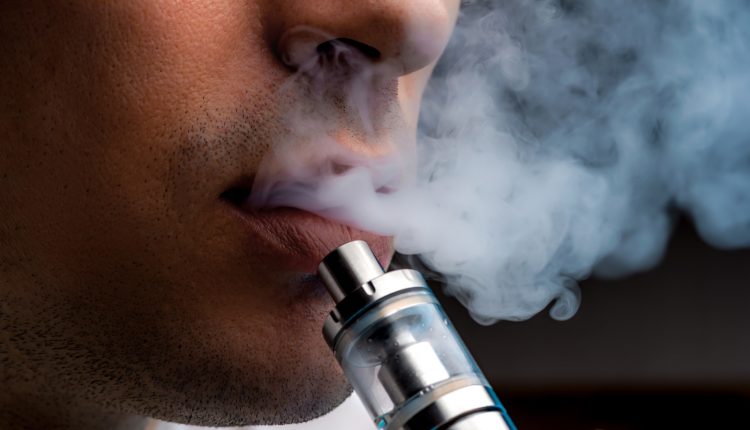 It's no secret that cannabis stocks have been volatile, and the recreational smoking industry has also seen insecurity surrounding the legal sale of vape products. Emerging vaping regulations and worries over lung disease with a link to vaping has left some investors wondering if their money would be better invested elsewhere.
"In a short number of years, vaping has shifted from being a smoking cessation tool for adults to an addictions trap for our youth," B.C. Health Minister Adrian Dix said.
Youth use of vaping has skyrocketed in the past year, with flavours of mint, cookies, bubble gum, and fruit attracting younger and younger users. This has caused worry by health activists who have been pushing for regulation after nearly 1,300 people have been sickened by vape-related lung injuries this past year alone.
The American Lung Association calls to attention a decade-old incident when employees at a microwave popcorn factory became ill after breathing in diacetyl, a chemical used to create the buttery-flavour in their product. The chemical was linked to hundreds of cases of bronchiolitis obliterans, sometimes known as "Popcorn Lung." Despite the seemingly innocent name, Popcorn Lung can lead to death with symptoms including coughing, wheezing, and shortness of breath.
39 of 51 tested e-cigarette brands contained diacetyl.

– American Lung Association / Harvard University
While this chemical was removed from the product, the damage was done for many. Unfortunately, it continues today… but now through vaping products.
The American Lung Association points to Harvard research revealing that: "Thirty-nine of 51 e-cigarette brands contained diacetyl. The study also found two similarly harmful chemicals—2,3 pentanedione and acetoin—present in 23 and 46 of the 51 flavors it tested. And roughly 92 percent of the e-cigarettes had one of the three chemicals present." 
According to the New York Times, the FDA has not vetted the majority of vaping devices or liquids for safety and it won't be until 2022 that they will require e-cigarette providers to submit products (with a complete list of ingredients) for review.
In the last few months, Newfoundland and Labrador joined Quebec in banning sales of vape products entirely, causing buzz around whether others might follow suit. According to MJBizDaily, British Columbia isn't banning the products outright – they're simply raising sales tax to deter teens and young adults from spending money on products that may cause illness over the long-term.
"We think that harm reduction, and the potential of harm reduction, for these products cannot be dismissed," said Brittani Cushman, the board president of the Vapor Technology Association, an industry trade group.
With this hubbub ever increasing, some investors are worried. The Cannabis Council of Canada is also warning that regulations are needed in order to decrease the health risk. This, in turn has caused vaping companies to reconsider how to roll out their products.
Just the same, investment in e-cigarette affiliated companies hasn't gone up in smoke with people investing in Altria Group Inc. (MO), British American Tobacco (BTI), and Philip Morris International (PM) who are all enjoyed a strong finish to 2019.