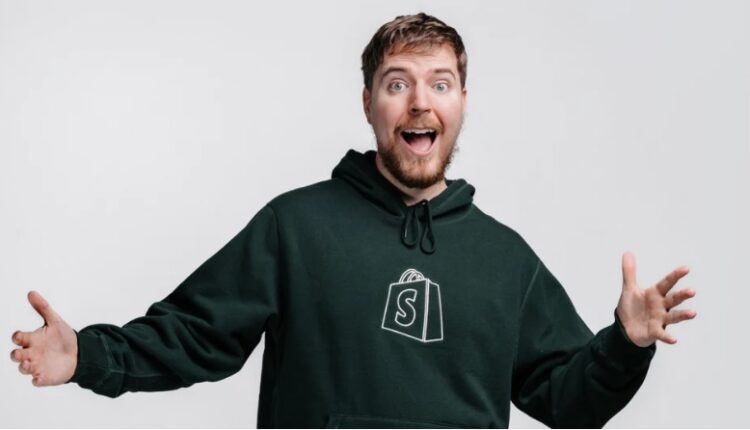 Youtube Star MrBeast Turned Down A $1 Billion Offer For His Platform Brand
A YouTube sensation known for giving away large sums of money has revealed just how much he believes his viral video company is worth. Jimmy Donaldson, better known by his creator name "MrBeast" runs one of the most popular channels on Alphabet Inc's GOOG YouTube platform.
Famous for giving away money and high-value prizes to unsuspecting subscribers, Donaldson is one of YouTube's biggest earners and biggest givers. Many of his followers have long made guesses as to just how much money his online video business and related companies are worth and he's finally revealed exactly how much that might be.
According to an Insider report from late September, Donaldson unveiled that he once turned down a $1 billion offer for the MrBeast brand.
During an interview on the Flagrant podcast, he provided an estimated future valuation for his YouTube company turned creative empire, which includes a Beast branded mobile game, a restaurant, chocolate bars and more.
"It's so crazy, I don't even want to say it … it would probably be like $10 billion, $20 billion," Donaldson said on the show.
Although MrBeast has created a mobile app to stage one of his crazy stunts (it tracked who could keep their finger pressed on the app for the longest), the app he's referring to is a mobile strategy game that he has planned for sometime down the road.
That's just one of several viral videos that have been featured on MrBeast's channel. He's given away millions in cash, several Tesla vehicles, an island, and in his most recent video, the gift of sight. 
Two weeks ago, Donaldson paid for 1,000 blind people to have cataract surgery. The video features several clips of the patients across the world removing bandages and experiencing clear vision, some for the first time. 
MrBeast crossed the 100 million subscriber mark on YouTube in July 2022 and that number has already climbed to 133 million at the time of writing.
Just like his estimated $10 to $20 billion valuation for the umbrella of MrBeast-branded companies, Donaldson expects the price tag on his empire to continue to skyrocket.
"In the future I think it could be worth way more," Donaldson told the "Flagrant" podcast hosts.
One of the hosts noted that he was shocked Walt Disney Co DIS had not offered him the "craziest check in history." Another host noted that MrBeast is worth more than Meta Platforms Inc's META WhatsApp.
Meta acquired the messaging app in October 2014 for approximately $16 billion, including $4 billion in cash and approximately $12 billion worth of Facebook shares. It's worth significantly more today. 
He could see MrBeast being worth more than WhatsApp in five years, maybe 10, he said, noting, however, that that's not his main goal. The 24-year-old YouTuber has pledged to give away all of his money before he dies: "every single penny," he said in a tweet last month.
__________
This article was originally published on Benzinga and appears here with permission.