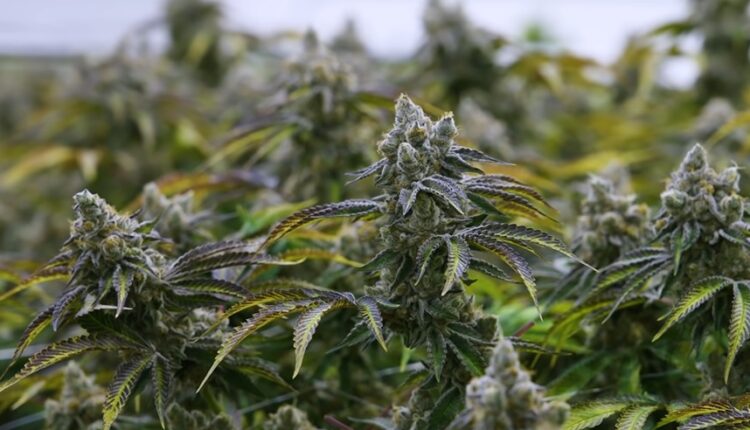 Adult-Use Cannabis In Delaware Set To Become Legal This Weekend
As of midnight Saturday night, Delaware will become the 22nd state in the United States to legalize cannabis for adult use. Governor John Carney (D) announced on Friday that he will allow two companion cannabis legalization bills to become law without his signature. This decision comes as neighboring states New Jersey and Maryland have already passed laws legalizing cannabis for adult use.
HB 1, sponsored by Rep. Ed Osienski, will make possession of a limited amount of cannabis legal for adults aged 21 and older under Delaware state law. The bill was transmitted to Governor Carney and will become law at the end of the day on Saturday, April 22. Meanwhile, HB 2, which was sent to the governor on Friday, April 14, will legalize and regulate cannabis cultivation and sales. This separate bill will become law as the day ends on Wednesday, April 26. Both bills passed the House of Representatives and Senate with supermajority votes.
As a result of these legislative actions, Delaware joins 21 other states that have already legalized cannabis for adult use. Additionally, bills to legalize adult-use cannabis are currently working their way through state legislatures such as Minnesota and New Hampshire.
The Delaware Cannabis Policy Coalition, which includes several member organizations, expressed its support for the state's decision. Toi Hutchinson, president and CEO of the Marijuana Policy Project, said, "With this move, Delawareans can finally celebrate the long-awaited end of cannabis prohibition! We applaud Gov. Carney for not standing in the way of progress. With every new state that rises to the challenge and legalizes cannabis, we are one step closer to ending cannabis prohibition nationwide."
Olivia Naugle, senior policy analyst at the Marijuana Policy Project, added, "MPP is proud to have played a crucial role in the efforts towards legalizing cannabis in Delaware. We applaud the Legislature and the tireless work of advocates for their commitment to ending cannabis prohibition. This new law will have a far-reaching, positive impact for many Delaware residents, especially those who have been most harmed by cannabis prohibition. Legalizing and regulating cannabis is safer for both cannabis consumers and communities and will create a new source of good jobs and revenue for the state."
Laura Sharer, Delaware NORML executive director, also praised the development, stating, "After years of advocacy, collaboration, and grassroots organizing, we are thrilled to see cannabis legalization become a reality in our state. This victory is a result of the tireless work of thousands of volunteers, dozens of lawmakers, and with the support of a huge majority of our Delaware community. So many have championed this righteous cause and recognized the need for sensible cannabis policy reform."
Sharer continued, "This is a significant step towards creating a fair system that respects personal freedom, promotes public health and safety, generates economic growth, and addresses social justice issues. Delaware lawmakers have taken a progressive and equitable approach to cannabis policy."
Finally Jonathan Tate, co-chair of Delaware Democratic Socialists of America, expressed gratitude to the Delaware Cannabis Policy Coalition, state legislators, and Governor Carney. He specifically thanked Rep. Ed Osienski, who "has been leading this crusade for a decade." Tate concluded, "Cannabis legalization is exactly the type of revolutionary reform that we fight for—it empowers working-class people to make their own decisions about what they consume and it disempowers the state from punishing, brutalizing, incarcerating, and splitting up families over it."
__________
This article was originally published on Benzinga and appears here with permission.