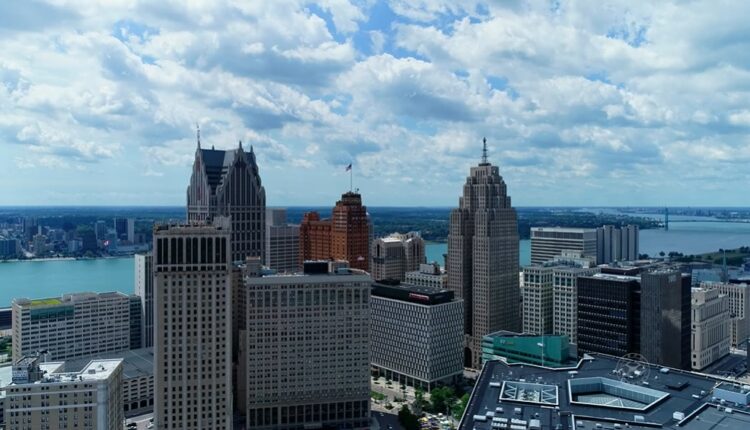 Adult-Use Cannabis Sales Begin In Detroit After Years Of Legal Red Tape
Recreational cannabis sales have commenced in Detroit at two medical dispensaries that recently were licensed to serve adult-use customers.
The House of Dank became the first MMJ dispensary to begin selling adult-use weed products in Michigan's largest city and was followed several hours later by DaCut.
Finally, after numerous setbacks, the start of legal weed sales marks the long-awaited moment for Detroit's cannabis businesses and consumers to catch up to the rest of the state, which legalized adult-use cannabis in 2018, and where the cannabis market has been booming, at least until recently.
Detroit took several months to craft an ordinance to allow these businesses in the community, an ordinance that a federal judge had called "likely unconstitutional," forcing the city to write a new ordinance that also faced multiple legal challenges.
"Going recreational in Detroit is a huge milestone for us," said Crystal Jamo, general manager of House of Dank. "Just because we've been waiting for it for so long that, like, 'Pinch me, is it real?' "
After the dispensary received the final approval necessary to begin selling recreational cannabis late Tuesday, the company began transporting products from its distribution center and moved products from the vaults of other House of Dank stores to the Fort Street dispensary, said Mike DiLaura, House of Dank's general counsel.
"Today and all weekend long, you're going to see a real explosion of products," DiLaura said. "That's what's really in store for Detroit. There's so much more variety of products on the recreational side now in Michigan than on the medical side."
On Wednesday morning, signs advertising that it sold recreational marijuana were being hung up on the exterior of the dispensary.
DaCut's general manager Brenda Essmyer started getting recreational products into the system early Wednesday afternoon and said she expected the first recreational sale to happen within a few hours.
__________
This article was originally published on Benzinga and appears here with permission.