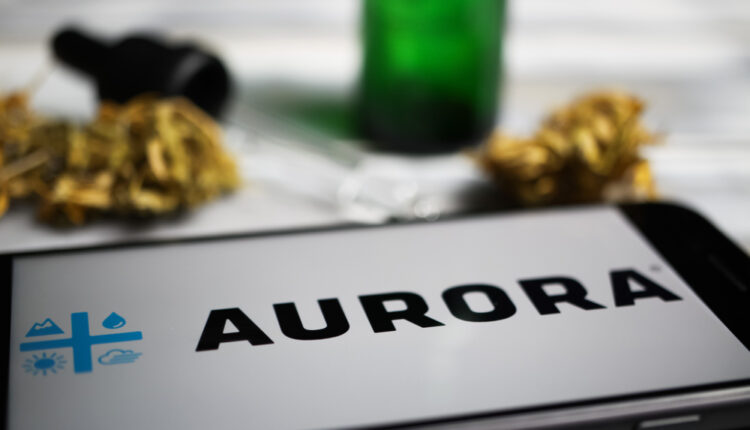 Aurora Stock Surges 8% As Tilray Returns Give Major Cannabis Stocks A Boost
Aurora Cannabis (NYSE:ACB) and Sundial Growers were just two of the cannabis stocks that saw significant gains over today's trading session.
As of 12:30 EST Sundial Growers stocks were up 10%, OrganiGram Holdings up 9%, Aurora Cannabis up 8%, and both Canopy Growth and Hexo up 7%.
The surge in cannabis stock prices is in direct corelation to the recent Tilray earnings report, which revealed that the brand's Q4 earnings easily exceeded all expectations. Q4 represented the first full quarter for Tilray following their merger with Aphira, and marijuana stock investors apparently were pleased with what they saw.
Tilray saw revenue increase 24% year over year, and the 36% jump in cannabis sales helped push revenue to $142.2 million. When most analysts had predicted a $0.12 per-share loss, Tilray stunned investors with a $0.18 profit.
By exceeding the expectations, Tilray's returns paint a hopefully future for other leaders in the space, as evident by today's early numbers.
Aurora Cannabis Stocks To Rebound?
Aurora Cannabis stock prices have struggled recently, despite the possibility of a US House vote on the legalization of marijuana. Earlier this week a key House committee approved a group of cannabis and psychedelic-focused amendments for consideration and inclusion into a larger spending proposal.
One would naturally assume that marijuana investors would see that as a positive development, opting to rally behind the stocks. The reaction, however, actually saw share prices slide for Aurora Cannabis and many leaders in the space.
Aurora Cannabis stock prices had peaked at $24.10 CAD in February, but share value quickly tumbled back to the low-teens by March. Aurora stocks bottomed out at $8.29 CAD in mid-May, and aside from a sudden surge in June, shares have been trading under $10 CAD.
So what has cannabis investors so concerned?
Well, for starters the proposed legislation fails to include many of the provisions argued for by legalized marijuana activists. Examples include the legislation's failure to address the possibility that public housing availability could be denied to those who test positive for cannabis use. This, along with other items, would limit the popularity and overall reach of cannabis products.
Further concerns likely stem from the potential surge of new products onto the market. WIth legalization making it easier to buy, sell, and possess marijuana, cannabis investors are rightfully concerned with the potential saturation of new IPO's taking over the space.