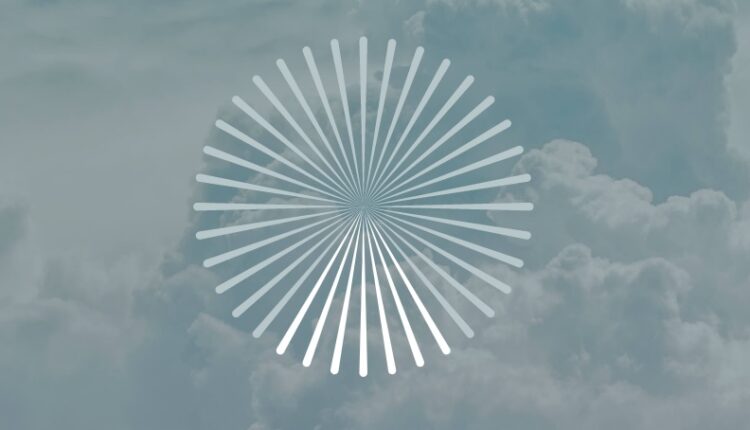 Ayr Strategies Reports Q3 2020 Results & Updates Investors on 2021 Expansion Initiatives
TORONTO, Nov. 18, 2020 (4:05pm)– Ayr Strategies Inc. (CNSX: AYR.A) (OTCMKTS: AYRSF) ("Ayr" or the "Company"), a vertically-integrated cannabis multi-state operator (MSO), is reporting financial results for the three months ended September 30, 2020.  Unless otherwise noted, all results are presented in U.S. dollars.
Q3 Revenue up 61% Q/Q to $45.5 Million; Adjusted EBITDA More Than Doubles to $19.3 Million
Annual Revenue & Adjusted EBITDA Run-Rate of $182 Million and $77 Million, Respectively
Generated Over $13 Million in Cash from Operations in Q3; Cash Balance Remains Strong with $23 Million as of September 30, 2020
Received Three HCA Approvals to Enter Adult-Use Market in Greater Boston in 2021
Announced Planned Expansions into Pennsylvania, Ohio and Arizona; More than Tripling Addressable Market to Over 40 Million People Across Five States
"These past several months have been a transformative period for our business," said Ayr Strategies Inc. CEO Jonathan Sandelman. "We had a record quarter with revenues up 42% year-over-year and 61% sequentially and Adjusted EBITDA more than doubled. And our strong annual run-rate through Q3 does not include our new dispensary in Las Vegas set to open in a few weeks, our transition to adult-use retail sales in Massachusetts, nor our recently announced acquisitions in Arizona, Pennsylvania and Ohio, all of which when completed point to an even more robust 2021."
Financial Highlights ($ in millions, excl. margin items)
Q3 2019
Q2 2020
Q3 2020
% Change
Y/Y
% Change
Q/Q
Revenue
$
32.1
$
28.3
$
45.5
42%
61%
Gross Profit
$
14.3
$
23.5
$
40.8
185%
74%
Gross Profit before Fair Value Adj.
$
17.2
$
17.1
$
27.4
59%
60%
Operating Income/(Loss)
$
(10.7)
$
1.0
$
22.0
N/M
N/M
Net Income/(Loss)
$
26.2
$
(7.5)
$
(26.8)
N/M
N/M
Adj. EBITDA
$
8.7
$
9.1
$
19.3
123%
112%
AEBITDA Margin
27.0%
32.2%
42.4%
1550 bps
1020 bps
"Regarding the roll out of our adult-use sales in Massachusetts, the team in Massachusetts has done an incredible job to get us closer to opening our adult-use stores in 2021, as we received Host Community Agreement approvals for three of our Greater Boston locations, which include our existing Somerville dispensary and new locations in Watertown and on Boylston Street in Boston, right next to the Apple Store. And, while we are incredibly excited to be building out the best retail footprint in Massachusetts, we can't forget about the strength of our wholesale business, which continues to benefit from expanded cultivation capacity and strong demand resulting from new adult-use dispensaries coming online every month," Mr. Sandelman continued.
"In Nevada, our revenue improvements have been driven by exceptional retail growth, where dispensary sales are up more than 34% year-over-year on a same-store sales basis. Gross margins have also continued to improve as a result of our expanded cultivation capacity. In August, we were granted an additional dispensary license in Clark County and our new dispensary is on track to open before the end of the year, allowing us to deepen our market presence in the state and reach an even greater number of patients and customers."
"We are excited about our announced expansion into Arizona, Pennsylvania and Ohio and are working hard toward closing these transactions. With our acquisition partner, we opened our first dispensary in Pennsylvania just last month and continue to expect additional dispensary openings in early 2021. I've always said this business depends on its people and we've seen that this year more that ever – from implementing a rapid COVID response, to receiving three HCA approvals in Massachusetts, to growing the highest quality flower, our team has formed a solid foundation for growth. Our acquisitions in Arizona, Pennsylvania and Ohio will bring many more great people and we look forward to welcoming them to the Ayr family," Mr. Sandelman concluded.
Ayr Strategies Inc. Warrant Update
As of September 30, 2020, the Company had 12.3 million listed warrants1 issued and outstanding, exercisable for one Subordinate Voting Share at C$11.50 and expiring in May 2024. The warrants can be accelerated by the Company if the shares trade at C$18 or higher for a period of 20 out of 30 trading days. That threshold was triggered on November 5, 2020. The Company has not made any announcements regarding warrant acceleration, however, approximately $10 million worth of warrants have been exercised for cash in the open market between September 30, 2020 and November 18, 2020.
Acquisition Updates
Arizona
Earlier this month, Ayr Strategies Inc. signed a binding term sheet to acquire a vertically integrated cannabis operator in Arizona. The terms of the transaction include upfront consideration of $81 million, made up of $10 million in cash, $30 million in seller notes, and $41 million in stock (approximately 2.75 million shares priced at 10-day VWAP prior to announcement), with an additional 2 million shares may be payable upon the achievement of established cultivation targets.
Additional earn-out consideration in 2021 and 2022 may be paid in shares exchangeable into subordinate voting shares of Ayr, priced at the then 10-day VWAP, with the earnout value calculated based on a set discount to Ayr's then trading enterprise value to Adjusted EBITDA multiple and based on exceeding Adjusted EBITDA hurdles in each year.
The agreement includes three licensed dispensaries, two in Chandler and one in Glendale, a 10,000 ft2 licensed indoor cultivation and processing facility in Chandler and an 80,000 ft2 licensed indoor cultivation facility under development in Phoenix.
Pennsylvania
In August, Ayr Strategies Inc. reached an agreement to acquire 100% of the membership interests in CannTech LLC for total consideration of $57 million. CannTech LLC is a licensed operator in the Commonwealth of Pennsylvania including a 143,000 ft² cultivation and processing facility with the initial construction phase comprising 45,000 ft² recently approved for cultivation and expected first harvest in March 2021. The 13-acre site provides ample room for further expansion even beyond the existing 143,000 ft² facility. The licensed operator also has the right to operate six dispensaries poised to open in excellent retail locations, most of which are clustered in the Pittsburgh and Philadelphia region. The first dispensary opened last month in New Castle, PA, with two more expected to open in early 2021. The licensed operator also has a strong research program in collaboration with a local medical school. The transaction is expected to close by year-end.
In a separate transaction in September, Ayr proposed to acquire 100% of the membership interests in grower-processor DocHouse LLC for total consideration of $20.8 million. DocHouse LLC includes a 38,400 ft2 cultivation and extraction facility which has the capacity to expand to 74,000 ft2. The expected first harvest from the facility is in the second quarter of 2021. The transaction is expected to close by the end of November.
Ohio
In September, Ayr signed a definitive purchase agreement for an operational processing facility and has signed a non-binding term sheet regarding exclusive management rights for a level 1 cultivation license (the largest canopy license in the state) in Ohio, a growing and undersupplied market. According to the Ohio Department of Commerce, annualized retail medical marijuana sales exceeded $200 million as of October, more than doubling the market size since January 2020. Consideration for the two transactions totals $18.2 million, including $10.2 million of cash and $8.0 million in convertible seller notes.
The cultivation facility of approximately 58,000 ft2 is under construction and the approximately 9,000 ft2 processing facility is operational. Following the closing and completion of the initial phase of the level 1 cultivation facility build-out, Ayr has the flexibility to further expand canopy subject to the approval of the Ohio Department of Commerce. These transactions are expected to close in the first quarter of 2021.
These agreements are subject to, among other things, the satisfactory completion of due diligence, definitive documentation, the receipt of required regulatory approvals and the absence of a material adverse change prior to closing.
Operational Highlights
Nevada Results
Average daily retail revenues (medical and adult-use) were over $305,000 in the third quarter; daily transaction volumes over 4,500, with an average ticket of $68 per transaction
Same-store-sales increased more than 34% year-over-year, driven by a 14% increase in daily ticket volume and 20% increase in average ticket
Recently awarded two additional dispensary licenses in the greater Las Vegas market—one in Clark County and one in Henderson—target opening date for Clark County dispensary December 2020
Highly Edible voted best gummy at Las Vegas Cannabis Awards two years in a row; CannaPunch second place for best drink and Nordic Goddess second place for best topical
Massachusetts Results
Average daily retail revenues (medical only) increased to over $55,000 in the third quarter; daily transaction volumes of ~350, with an average ticket of $158 per transaction
Same-store-sales increased 140% year-over-year, split about evenly between ticket volume and average ticket
Selling to 60 of the state's 81 adult-use dispensaries, with number one market share in flower, vapes and concentrates according BDS Analytics
Wholesale revenues ramped to over $11.0 million in the quarter, growth of 63% y/y reflecting the increase in capacity brought on in May 2020
To read the press release in its entirety, please click here.
__________
Disclosure: The principal(s) of The Dales Report have an existing agency agreement with Ayr Strategies Inc. The article is neither a solicitation nor endorsement to purchase securities in the profiled security. The information provided has been published for informational purposes only. The principal(s) may divest or make additional purchases of securities without further notice (N/A). Please contact a licensed investment advisor if you are considering investing in Ayr Strategies