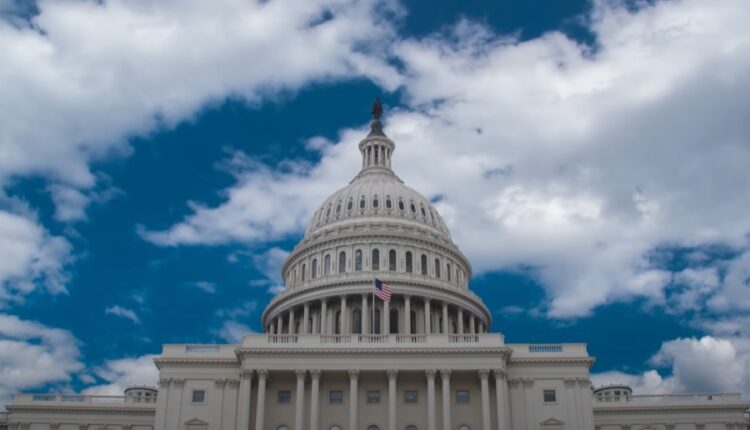 Benchmark U.S. Cannabis ETF (MSOS) Rises On Report Of 'Productive' SAFE Banking Talks
U.S. cannabis broke out of a narrow range on Thursday, as reports of legislative progress on SAFE Banking appeared to inspire animal spirits. The benchmark AdvisorShares Pure US Cannabis ETF (NYSE: MSOS) soared to a new 3-month closing high in the final half-hour of trade, as investors remained hopeful that passage of major cannabis reform is just around the corner.
Today's reports of progress on SAFE Banking discussions were preluded by earlier rumors emanating on Reddit yesterday afternoon. Specifically, the rumor implied that the SAFE Banking Act was to get floor consideration on December 15th, which so happens to be the last day the Senate and House are both in session in the current Congress.
The source was purported to be Steve Daines, a former corporate executive serving as the junior United States senator for Montana since 2015.
Adding credence to the rumor later in Thursday's session, Politico reported that Sen. Steve Daines met with Senate Majority Leader Chuck Schumer to discuss the SAFE Banking Act, and that those conversations were 'productive'. Not coincidentally, volumes spiked dramatically in MSOS ETF shortly after publication.
The passage of federal cannabis reform has long been regarded as a major potential catalyst the U.S. cannabis sector required to move forward—at least from a capital markets perspective. Listed U.S. multi-state operators (MSOs) on the public exchanges have long been mired in extensive bear market price action, only stabilizing recently in the current quarter. Once again, investors appear to be looking past previous legislative disappointments and invested on the belief that legislative progress can be attained.
Although optimism is rising, an agreement of SAFE Banking is far from a done deal. There are two primary sticking points which must be overcome for such talks to produce a favorable outcome.
First, both political parties must find a middle ground for pairing of financial services and criminal justice in the appropriate legislation, as a narrow banking bill likely won't move the needle with Democrats. And secondly, the legislation must garner the approval from the Senate Banking and House Financial Services Committees, along with the four corners of party leadership in both chambers.
Presumably, all sides are working overtime to reach a deal so that it can be included in the National Defense Authorization Act—a must-pass annaul appropriation bill for military activities of the Department of Defense and for military construction, and to prescribe military personnel strengths and for various purposes. Annual ratification of the NDAA is a slam dunk in political terms, having passed for fifty-one consecutive years in Congress.
Rep. Ed Perlmutter, the U.S. representative for Colorado's 7th congressional district set to retire this fall, successfully filed the SAFE Banking Act as an amendment to the NDAA this past July.
As currently constructed, the SAFE Banking Act prohibits a federal banking regulator from penalizing a depository institution for providing banking services to a legitimate cannabis-related business. The language restricts the termination or limiting of deposit insurance or share insurance of a depository institution solely because the institution provides financial services to a legitimate cannabis-related business.
If enacted, it is anticipated that SAFE Banking would provide a host of benefits to the U.S. cannabis sector, including lowering the cost of capital on debt, potentially allow CSE-domiciled companies to uplist to major Canadian or U.S. exchanges, and foster generally 'normalization' as a bridge towards broader federal legalization goals.
On the session, AdvisorShares Pure US Cannabis ETF (NYSE: MSOS) rose 6.78% on almost double its daily average volume.
TDR will have additional coverage as events warrant.