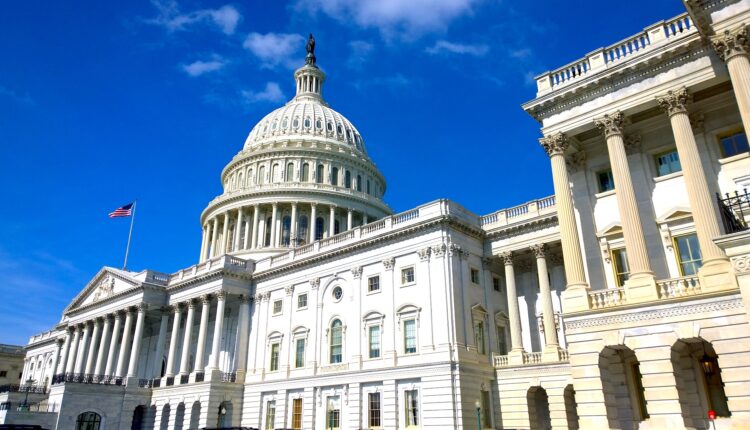 SAFE Banking Introduced As An Amendment To The 2023 National Defense Authorization Act
Shuttered for a sixth time after being stripped from the America COMPETES Act of 2022, the House sponsor of a bipartisan marijuana banking reform bill that would enable marijuana businesses to have better access to traditional banking services isn't giving up.
Rep. Ed Perlmutter, the U.S. representative for Colorado's 7th congressional district, has filed the SAFE Banking Act as an amendment to the national defense budget bill for fiscal year 2023. This marks the second consecutive year that the pro-cannabis congressman has pursued cannabis banking policy change through essential defense appropriations legislation. Perhaps this time, the legislation will experience a more favorable outcome.
Back in November 2021, the SAFE Banking Act was originally attached to the National Defense Authorization Act (NDAA) for the first time. The NDAA's purpose is authorize appropriations for military activities of the Department of Defense and for military construction, as well as to prescribe military personnel strengths and for various purposes. Annual ratification of the NDAA is practically guaranteed in political terms, having passed each year for the past fifty. And although not an exact ideological match in terms of suitability, the illegal cultivation and sales of cannabis is a bona fide national security threat through its association with cross-border trafficking.
As a reminder, SAFE Banking generally prohibits a federal banking regulator from penalizing a depository institution for providing banking services to a legitimate cannabis-related business. The language restricts the termination or limiting of deposit insurance or share insurance of a depository institution solely because the institution provides financial services to a legitimate cannabis-related business.
From an investing standpoint, the lack of federal cannabis reform in general has lead to a material drag on sector equity prices. According to Eight Capital and Factset, large cap U.S. cannabis multi-state operators (MSOs) are now trading precariously close to their 2020 COVID trough lows, and below key valuation seen before the Biden administration took office.
While a general bear market in equities has torpedoed most stocks, the decline in MSOS was evident well before the current market conditions took hold. As the S&P 500 was making multiple new highs in Q2 2021-Q4 2022, U.S. cannabis lagged as federal legislation stalled, leading to Ed Perlmutter's latest gambit on NDAA 2023.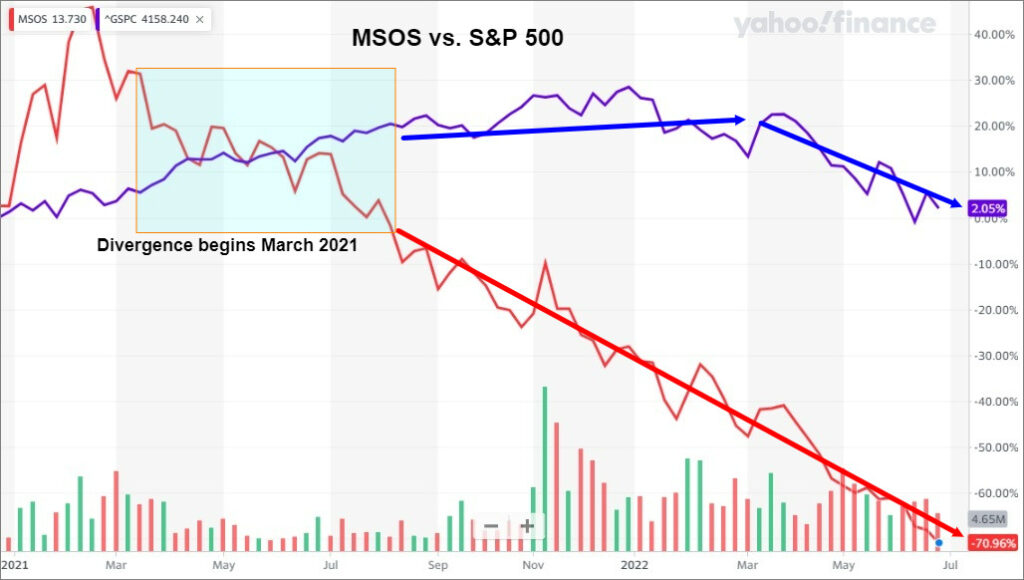 So until federal reform is advanced, expect U.S. based cannabis stocks to languish. At least, that's what the charts have been telling us for the last six quarters.
Separately, two House lawmakers last week introduced the bipartisan Capital Lending and Investment for Marijuana Businesses (CLIMB) Act of 2022, with support from numerous marijuana industry groups.