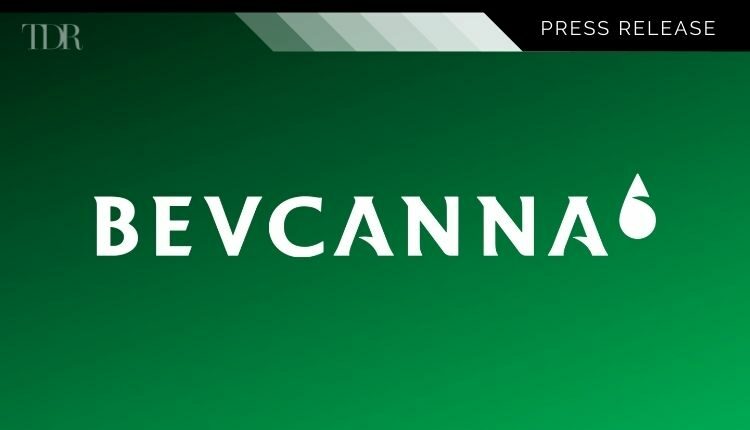 BevCanna Announces White-Label Cannabis Beverage Manufacturing Agreement with Tinley's Beverage Co.
BevCanna named Canadian producer and distributor of the award-winning cannabis-infused beverages
Emerging leader in innovative health and wellness beverages and products, BevCanna Enterprises Inc.(CNSX: BEV, OTCMKTS: BVNNF) announces today  that it has signed a definitive agreement with The Tinley Beverage Company Inc. (CSE:TNY, OTCQX:TNYBF) ("Tinley's"), to co-manufacture its award-winning cannabis-infused beverages for the Canadian market.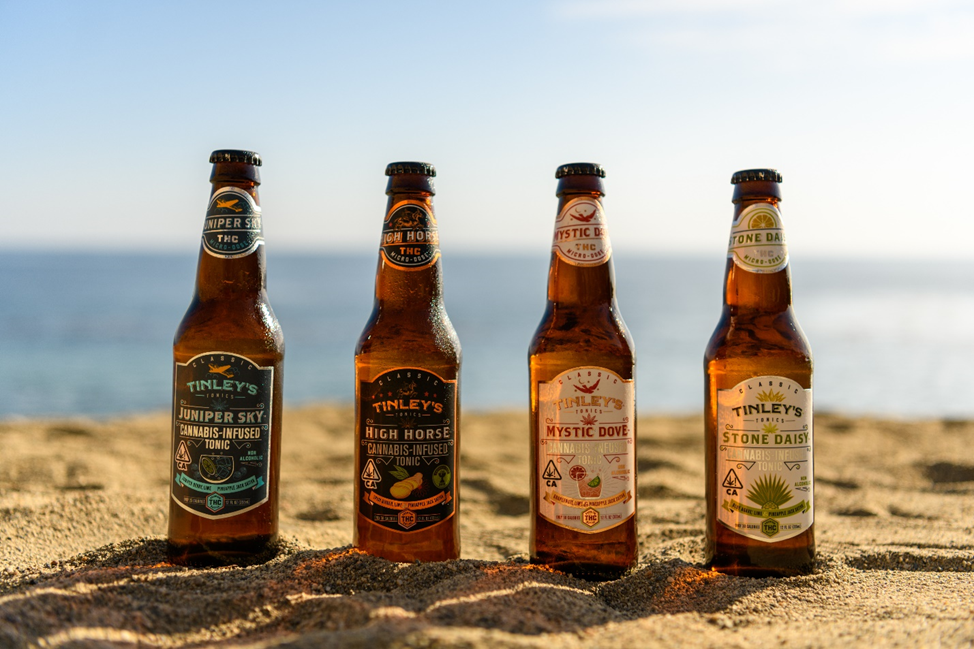 BevCanna will produce and distribute the full line of Tinley's ready-to-drink, adult beverage-inspired sparkling Tinleys Classics, Canadian versions of Tinley's Tonics, currently available in California. The line includes the Moscow Mule-inspired Tinley's™ Tonics High Horse™, winner of First Place at California's prestigious Emerald Cup, the world's largest cannabis competition. BevCanna will also produce Tinley's blue agave & lime-inspired Stone Daisy, the juniper berry & lime-inspired Juniper Sky and the blue agave, grapefruit & lime-inspired Mystic Dove. The beverages will be modified slightly for the Canadian market to reflect Canadian consumer tastes, formulations, packaging, and regulatory requirements. As in California, the award-winning beverages will be offered in 12 fl. oz bottles, each containing a micro-dose of THC to provide a light effect comparable to a single adult beverage. Made with premium botanicals and non-alcoholic flavors often found in national-brand spirits, along with non-cannabis-derived botanical terpenes blended to match the Pineapple Jack strain, the beverages are vegan and gluten-free. They're also crafted with Vertosa cannabis emulsion technology, combined with Tinley's unique terpene infusion methodology, which together are designed to accelerate on-set and provide a full-flower, euphoric effect reminiscent of the Pineapple Jacks sativa strain.
Tinley's is employing BevCanna's white-label partnership model for its Canadian production and distribution. The model allows non-licensed partners to enter the Canadian cannabis market seamlessly and in a compliant manner. Tinley's will leverage BevCanna's extensive experience in producing beverages at scale, as well as its Sales License partnership for distribution to provincial buying groups. Tinley's has committed to annual MOQs (minimum order quantities) as part of this white-label agreement.
Great North Distribution will sell the Tinleys™ products throughout Canada. Great North is Canada's first national sales broker for legalized adult-use cannabis. Established by the owners of Southern Glazer's Wine & Spirits, the world's preeminent distributor for beverage alcohol, Great North Distributors has reach across every province in Canada, with established relationships and expertise in working with provincially owned and operated retailers and private retailers alike.
We're very excited to be selected as the Canadian manufacturing partner for Tinley's carbonated products. Their award-winning products have an exceptional following with consumers internationally, and we're eager to offer them to the Canadian market.

Melise Panetta, President of BevCanna
The agreement with Tinley's is BevCanna's fourth co-manufacturing agreement, with a strong pipeline of upcoming agreements to be announced. BevCanna is now in full commercial production, with imminent delivery to provincial distribution boards, including the Ontario Cannabis store, the largest distributor of cannabis products in Canada.
"We're very pleased to be adding another prominent white-label partner to our growing roster of leading brands," continued Ms. Panetta. "Production with our current white-label partners is underway, and we're confident that we'll be able to bring Tinley's to market quickly, while also satisfying the strong demand we're seeing for additional full-service, white-label beverage manufacturing services."
"BevCanna has state of the art equipment that can uniquely accommodate the requirements of our complex formulation methodology and formats," said Ted Zittell, director of Tinley's. "We're excited to bring our products from California back to our home country and are confident these beverages will provide new, unique and compelling cannabis beverage options for Canadian consumers."
To view the original press release in its entirety click here