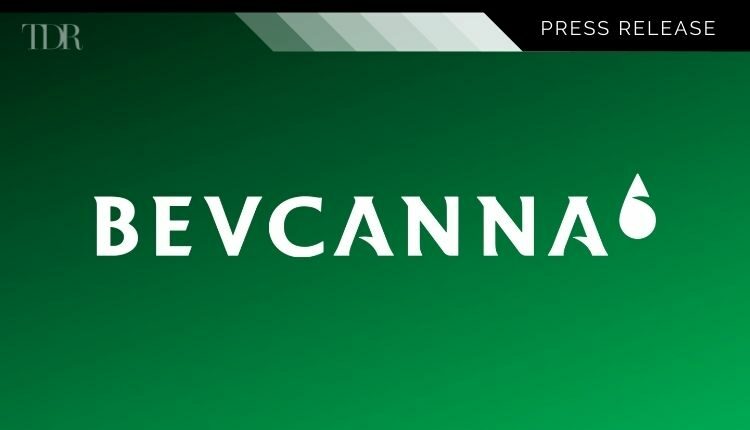 BevCanna Signs Agreement with Leading U.S. Water Bottler, Riviera Beverages
Agreement will jump-start the launch of TRACE plant-based mineral and hemp-derived CBD bottled beverages in the U.S. and internationally
Emerging leader in innovative health and wellness beverages and products,  BevCanna Enterprises Inc. (CNSX:BEV, OTCMKTS:BVNNF)  announces today a co-packing agreement with Riviera Beverages, LLC ("Riviera") of California. Under the agreement, Riviera will manufacture BevCanna's TRACE plant-based and hemp-derived CBD bottled beverages for the U.S. and international markets.
BevCanna offers one of the most unique and diverse portfolios of beverages within the cannabis, and plant-based mineral categories. The partnership with Riviera accelerates the expansion of the Naturo Group portfolio of market-leading ancient organic mineral beverages, under the TRACE brand, into the U.S. market, along with BevCanna house brands.
Southern California-based Riviera is a leading manufacturer of bottled beverages throughout North America and internationally. Established in 2009, Riviera has more than 11 years of experience working with such well-known brands as Essentia (recently acquired by Nestlé, SIX:NESN), Waiakea and Aqua Hydrate. Riviera has multiple high-speed water-bottling lines capable of producing purified, spring, mineral enhanced, vitamin-enhanced, flavoured, alkaline and de-ionized waters. The facility is FDA-licensed and maintains superior manufacturing practices to ensure consumer safety, great taste and unmatched quality.
This agreement with Riviera is a significant step forward in our strategy to penetrate the U.S. and international markets with our TRACE plant-based mineral, and hemp-derived CBD-infused beverages. We've been actively seeking U.S. and international growth opportunities for this portfolio, and Riviera is an ideal partner to advance this strategy. Their expertise and capacity to produce high-quality bottled beverages is an excellent fit for us.

Melise Panetta, President of BevCanna
With a plant capacity of 500,000 cases or 12 million bottles per month, Riviera is capable of producing a wholesale value of up to ~US$150 million of BevCanna bottled beverages annually in its facility. This facility has been fitted with specialized equipment to infuse hemp extracts into bottled beverages. The actual volume of BevCanna products produced by Riviera will be based on demand for BevCanna's products in the United States and internationally, through BevCanna's e-commerce, retail, wholesale, and export sales channels. BevCanna expects the production to be a mix of products including its TRACE plant-based mineral, and hemp-derived CBD beverages for U.S and international markets such as Japan and/or the Philippines.
The recent additions of CPG veterans Raffael Kapusty and Bill Niarchos to the BevCanna team will play a critical role in the Company's U.S. and international sales development. The two sales leaders are focused on scaling the points of distribution across the market and expanding the Company's international CPG distribution network of U.S. big box retailers, independent natural products retailers, and international export opportunities such as Japan and/or the Philippines.
To view the original press release in its entirety click here