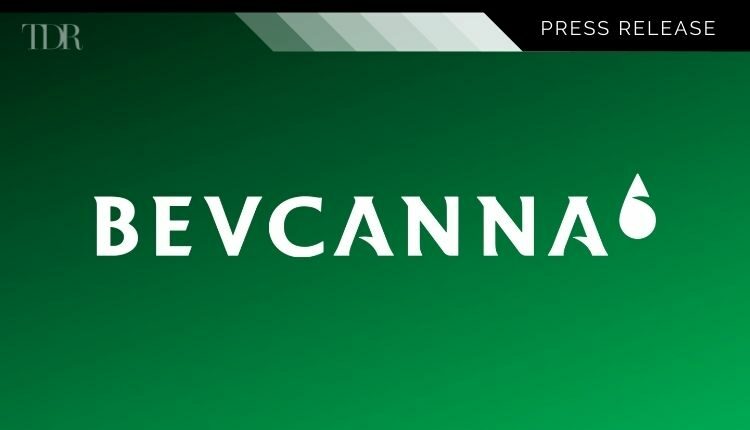 BevCanna's Naturo Group Completes First Shipment of TRACE Plant-Based Products into Japan
Emerging leader in innovative health and wellness beverages and products, BevCanna Enterprises Inc. (CNSX:BEV) (OTCMKTS:BVNNF) announces today that its wholly-owned subsidiary Naturo Group has successfully completed its initial shipment of TRACE plant-based products to one of Japan's largest beverage distributors.
Following up on its recently announced Japanese distribution agreement with Mirai Marketing Inc., the Company is now in active discussions with established beverage distributors to leverage their robust distribution networks and integrate TRACE's proprietary plant-based mineral formulation into their distribution pipeline, targeting the growing health-conscious consumer segment in Japan.
BevCanna's market research on Japanese purchaser preferences confirms that these consumers are very responsive to natural, health-conscious products, and that TRACE's proprietary plant-based mineralized beverages and nutraceuticals will be well received. Our first product shipment to Japan will build our distribution network within this burgeoning market and solidify Japan as a primary market within our international expansion strategy.

Melise Panetta, President of BevCanna
About BevCanna Enterprises Inc.
BevCanna Enterprises Inc. (CSE:BEV, Q:BVNNF) is a diversified health & wellness beverage and natural products company. BevCanna develops and manufactures a range of plant-based and cannabinoid beverages and supplements for both in-house brands and white-label clients.
With decades of experience creating, manufacturing and distributing iconic brands that resonate with consumers on a global scale, the team demonstrates an expertise unmatched in the nutraceutical and cannabis-infused beverage categories. Based in British Columbia, Canada, BevCanna owns a pristine alkaline spring water aquifer and a world–class 40,000–square–foot, HACCP certified manufacturing facility, with a bottling capacity of up to 210M bottles annually. BevCanna's extensive distribution network includes more than 3,000 points of retail distribution through its market-leading TRACE brand, its Pure Therapy natural health and wellness e-commerce platform, its fully licensed Canadian cannabis manufacturing and distribution network, and a partnership with #1 U.S. cannabis beverage company Keef Brands.
To view the original press release in its entirety click here