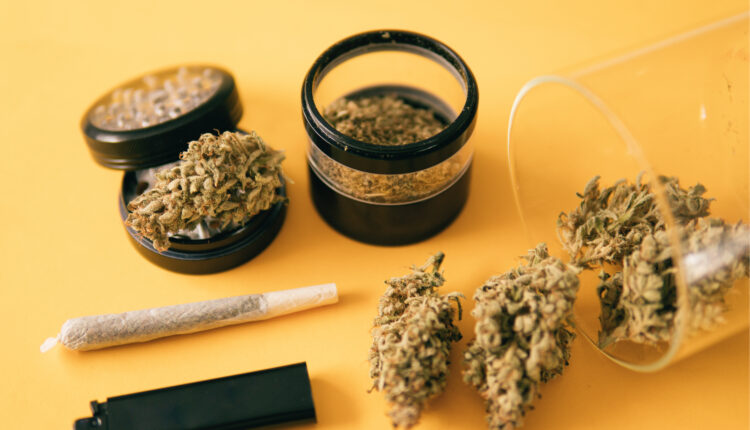 By The Numbers: Consumer Highlights From Weedmaps' First-Ever Cannabis Data & Insights Report
Tech company Weedmaps (Nasdaq: MAPS), which joined the Nasdaq in July, has released its first-ever data and insights report on the state of the cannabis marketplace, industry, and culture in the United States.
The report, titled 2021: Cannabis in America, includes more than 70 pages of data spanning several different themes, including the impact of the Covid-19 pandemic on cannabis use, as well as product categories, stigma, and branding. To gather the data, Weedmaps surveyed consumers, non-consumers, and dispensary owners, and used existing data from its sales platform.
Here's what consumers had to say. Stay tuned for a follow-up story on the data from dispensary owners.
CANNABIS USE
Of cannabis consumers surveyed, 50 percent said their consumption had increased since the Covid-19 pandemic began, with use increasing the most among Gen Z and millennials.
Weedmaps data showed that the number of orders placed using their platform in the first half of 2021 increased by 55 percent compared to orders placed in the first half of 2020.
Just nine percent said their cannabis consumption decreased since the start of the pandemic. Men were more likely than women to say that their use increased during Covid-19, while women were significantly more likely to say that their use decreased.
PRODUCTS AND CATEGORIES
Demand across categories remained consistent year over year, but 69 percent of those surveyed said they believed edibles were becoming more popular. Millennials drove demand across all categories but showed a slight preference for concentrates.
Across categories, millennials placed the most orders, while Gen Xers were more likely to place orders for topicals, edibles, and flower, and millennials were the most likely to experiment with new products. Men were more likely than women to switch up their cannabis routines.
TRYING NEW PRODUCTS
About half of respondents (48 percent) said they were "creatures of habit" and enjoyed sticking with the same products, while 21 percent said they weren't adventurous enough to try new products, and 11 percent said they found it hard to find new products appealing. The least likely to try new products were consumers in the Baby Boomer generation.
As far as spending goes, 28 percent said they didn't want to waste money on new products that might not suit them, while 17 percent said it was too expensive to try new products.
STIGMA
A whopping 72 percent said everyone or almost everyone they know uses cannabis. Among non-consumers, 58 percent said they didn't mind people in their circle using cannabis but didn't encourage use. More than a quarter (27 percent) said they would use cannabis in a work setting, like at a company happy hour or holiday party, while 31 percent said they would use it with multigenerational family in a social setting.
BRANDING
More than half (54 percent) of cannabis consumers surveyed said they had a favourite brand, while 48 percent said they always bought branded products. One fifth of those surveyed (20 percent) said they believed that if they'd heard of a brand, it was probably worth trying.
SOCIAL EQUITY
Well over half (57 percent) said they believed everyone should have access to opportunities in the cannabis industry, with the same number of people agreeing that everyone benefits from a more inclusive marketplace. Forty-six percent of those surveyed said they wanted to support women-owned cannabis businesses, 44 percent said they wanted to spend their money at businesses operated by people of colour, and 37 percent said they wanted to shop with LGBTQ+-owned businesses.