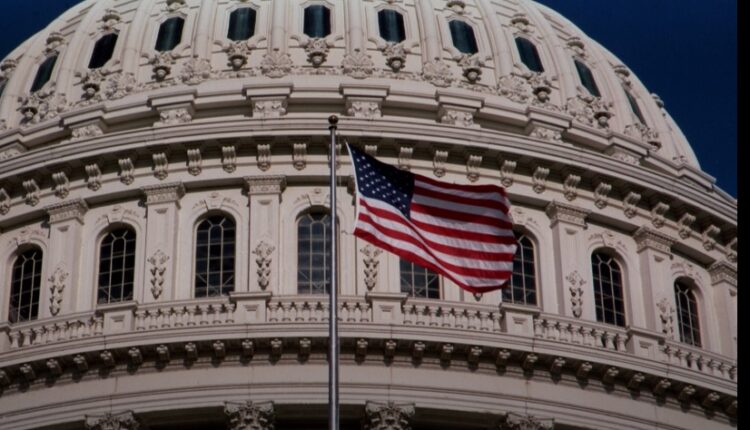 Georgia Senate Runoff Outcome Is A Defining Moment In U.S. Cannabis History
Cannabis may be entering a new era, for in one week's time, Georgia will be holding two runoff elections for U.S. Senate. Coupled with Joe Biden's (D) successful presidential win, a Democratic sweep in Georgia could open the floodgates for sweeping regulatory reform.
On January 5, Democrats Jon Ossoff and Rev. Raphael Warnock will challenge incumbent Republican Senators David Perdue and Kelly Loeffler, respectively. The races are being re-held to settle incomplete results from the November 3 Senate election, where no candidate received a winning majority (50%) of the vote in either contest. Should the Democrats win both seats, control of the chamber would be split 50-50, as both sitting independent Senators (Angus King, Maine and Bernie Sanders, Vermont) caucus with the Democrat Party. After the new administration is sworn-in, Vice President elect Kamala Harris would then cast tie-breaking votes in the Senate.
Put another way, Republicans need to win one seat in Georgia to retain their Senate majority, which would secure Senate Majority Leader Mitch McConnell's (R-Ky) position and his ability to block Biden's administrative roadmap.
For years, McConnell has stood in the way of cannabis regularization by his unwillingness to make reform part of the legislative agenda. Given the Senate leader's discretion to maneuver which bills get voted on and regulate colleagues to participate in decision-making processes, it's a critical position of influence.
On January 5, Democrats will be in position to control the Senate, possibly consolidating all three branches of government under party authority.
The Expedited Path To Federal Legalization Of Medical Cannabis
Although Joe Biden has not historically championed cannabis legalization during his 47-years in public office, he made an abrupt u-turn this summer. At first, many interpreted these intentions as pandering to social progressives factions within the party. But as time elapsed, Biden backed up his rhetoric with overt action.
On July 8, the Biden campaign released a 110-page document recommending that medical cannabis be decriminalized and/or rescheduled through "executive action on the Federal level." The plan was part of a wider initiative to expunge the records of persons with criminal convictions related to minor cannabis offences. It was the first time such language had ever been introduced into official Party doctrine.
In fact, Team Biden made a concerted point to authenticate this policy objective during the campaign. Both Joe Biden and Kamala Harris re-affirmed their unified stance of cannabis during the presidential debates—and at various times in-between. The effort has been so consistent that the cannabis community fully expects the administration to move forward.
A Georgia Senate sweep would grant Joe Biden full authority through the legislative branch of government. With Congress a near shoe-in to pass favorable cannabis legislation—whether that be something akin to a turbocharged SAFE Banking Act or outright federal legalization—such a Bill would finally have a conduit for amendment and deliverance to the president's desk. With legalization now officially part of Democratic Party policy, there's no reason to believe the Senate or President wouldn't see passage through.
Even without a Senate runoff sweep next week, there are indications Biden may be able to move retroactively through executive order. Although he wouldn't have the authority to legalize cannabis outright, Professor Sam Kamin of the University of Denver's Sturm College of Law, asserts that Biden can unilaterally reschedule cannabis through executive powers. Rescheduling would ease red tape and disqualify cannabis businesses from IRS code 280E, thus allowing for the deduction of normal business expenses.
So either way, a positive regulatory environment will likely greet U.S. cannabis operators in 2021. The question is to what degree. Should Democrats win both Senate seats in Georgia, an expedited path to legalization can be expected over the next couple of years. The progressive wing of the Democrat Party wants it, a commanding majority of Americans want it, and deficit-riddled states and federal governments need the jobs and tax revenue.
Thus, a historic and important time for the U.S. cannabis industry awaits. TDR will have additional coverage on cannabis developments in the Georgia Senate runoff aftermath.