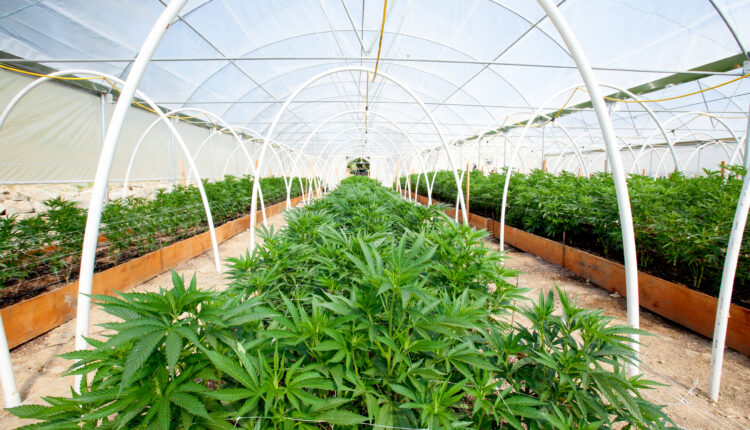 Cannabis Stocks Dip As Aurora Reports Losses & Republicans Propose Federal Marijuana Sales Tax
Cannabis investors have been on a wild ride for the last 48-hours, as legislative conversations saw many of the largest publicly traded marijuana stocks soar Monday, only to fall back to earth by Wednesday's closing bell.
The growth potential of the marijuana stock sector has largely been hindered by this political roadblock, and pot stock investors remain hopeful that eventual legalization will see their investments pay off.
Aurora Cannabis was one of the biggest movers of the week, with Friday's low of CAD$8.03 jumping nearly 17% to CAD$9.36 by Tuesday. The gains were short-lived, however, as the scheduled release of their quarterly returns showed that the Canadian marijuana brand was operating at a loss once again.
This marks the fourth consecutive quarter where Aurora has failed to meet its sales estimates, reporting an CAD$11.9 million loss over the period. This represented a 6 cent drop per share but is a significant improvement from the 90 cents a share fallout the marijuana stock saw over the same period last year.
While losses are clearly not what investors want to see, Aurora did manage to beat analysts' expectations. Many leading cannabis stock analysts had projected a 26 cents per share loss in the return.
Another positive takeaway was that Aurora managed to outperform bottom-line expectations for the first time in two years, with 2019's return over the same period marking the previous instance.
2018 and 2019 were the heydays for cannabis stock investors, with shares of Aurora trading as high as CAD$160 a share. The subsequent fallout seen in the back half of 2019 has seen the stock and the industry as a whole waiting for a life preserver. Most experts expect this life raft to come in the form of large-scale legalization and banking reform.
Legalization talks continue, but little advancement has taken place as republicans and democrats remain more interested in posturing than actually coming together to decide the best path forward.
Republican lawmakers have recently submitted their own roadmap to legalization, something that many views as signs of a compromise. While hopeful cannabis investors view the proposal as a promising solution to the current legislative gridlock, it does carry an additional federal tax of 3.75% on all cannabis sales. This tax would be added on top of any existing state taxes, and further cuts into the already low-profit margins.
Cannabis is currently legalized in 16 states, and while its legislative expansion has not been as fast as that seen in the sports betting sector, the marijuana industry is still poised for a massive boom.
The Dales Report regularly covers brands and companies at the forefront in the space, and our one-on-one interviews with those leading the charge offer cannabis investors exclusive information.
So be sure to give us a follow on social media and YouTube as we closely monitor this latest legislative development, because rapid growth is on the horizon, and those who get in at the right time are likely to enjoy substantial profits.