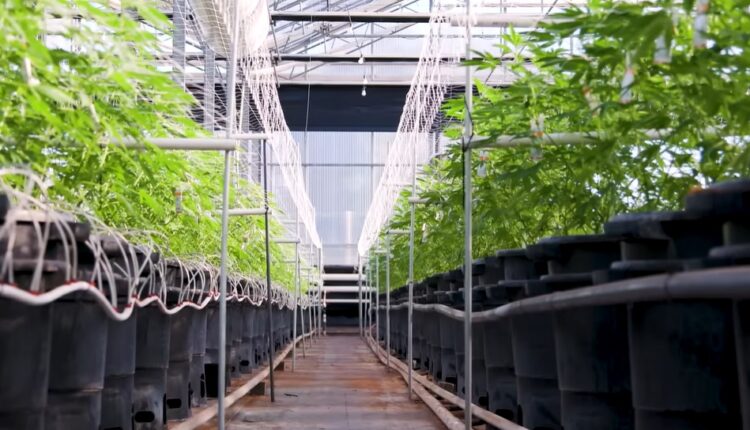 Cantor Analyst Believes Ayr Wellness' Arizona Exit Was Warranted To Alleviate High Debt Load
AYR Wellness Inc. AYR AYRW closed the sale of Blue Camo, LLC, which comprises the company's Arizona assets, to AZ Goat AZ, LLC, a group consisting primarily of the former owners of Blue Camo, who sold the business to AYR in 2021.
The sale includes two licensed entities operating three Oasis-branded dispensaries in the greater Phoenix area, a 10,000 sq. ft. cultivation and processing facility in Chandler, an 80,000 sq. ft. cultivation facility in Phoenix, as well as AYR's majority interest in Willcox OC, LLC, a joint venture developing an outdoor cultivation facility. AYR received $20 million in cash in exchange, with additional cash proceeds from net working capital to be received in the next six months.
In addition, the Buyer has assumed lease obligations that eliminated approximately $15 million in long-term lease liabilities for AYR.
In a separate arrangement, all potential earn-out contingent considerations and debt outstanding related to the 2021 purchase of Blue Camo has been eliminated, reducing AYR's long-term debt by $22.5 million.
"I am pleased to announce the swift closing of the sale of our Arizona assets," said David Goubert, president and CEO of Ayr Wellness. "This transaction strengthens our balance sheet by adding cash and reducing net debt and long-term operating leases by approximately $55 million while improving our working capital position.
Debt Load Is Still High, Says Analyst
In addition to exiting Arizona, the company also dropped out of a deal to acquire shops in Illinois to put its efforts in states where it's better positioned and enjoys better economics, said Cantor Fitzgerald's analyst Pablo Zuanic, who will also join cannabis entrepreneurs, stakeholders and executives at this spring's cannabis event in Miami Beach.
However, he noted that the company's balance sheet appears stretched versus the peer group, and share-based compensation is above the peer group.
"The debt load is even higher if we factor tax payables and contingent debt," Zuanic said. "On our numbers, Ayr Wellness trades at only a slight discount to the MSO average. In terms of risk-reward, we prefer other stocks in the multi-state operators' group."
This article was originally published on Benzinga and appears here with permission.