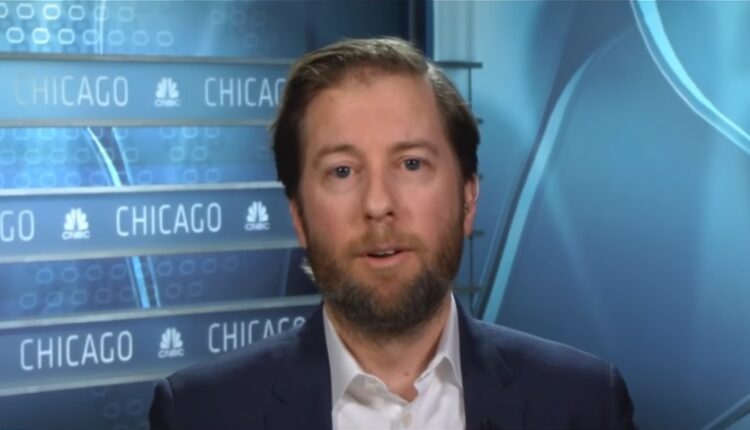 Cantor Analyst Pablo Zuanic Weighs-In On Cresco Acquisition Delay Of Columbia Care
Cantor Fitzgerald's Pablo Zuanic took a close look at the scenarios and permutations of the Cresco-Columbia Care deal. Cresco announced it was acquiring its rival Columbia Care for $2.1 billion in March 2022. Once the deal is finalized, Cresco Labs will become the largest cannabis company in the U.S. According to the analyst, the deal closing represents an upside for both Cresco CRLBF and Columbia Care CCHWF.
The deal will grant Cresco a strategic footprint comprising 120 retail stores across 18 markets, vertical integration in 16 states, reaching up to 55% of the U.S. population, and bringing Cresco to a leadership position in seven of the top 10 markets by revenue in 2025, according to BDSA.
"If the Cresco-Columbia Care deal were to close today, CCHWF shares would have a 35% upside based on the exchange ratio (0.5579)," Zuanic said. Although the closing of the deal was delayed yet again, he sees a minimal probability of either company walking away, given the strategic benefits for Cresco. Zuanic noted that in a consolidating industry, it's doubtful that Columbia would prefer to remain independent.
"The issue is more about Cresco finding buyers for the assets they must divest in order to garner regulator approval at the state level… We believe the group led by Sean Combs (which we understand is a well-funded group), is getting good value for the IL/MA/NY assets at $155Mn (not factoring in earnouts);" Zuanic explained.
Cresco signed a definitive agreement with a group led by Sean "Diddy" Combs to sell part of the assets for as much as $185Mn. Based on "comps" for Illinois and Massachusetts, Zuanic estimates Combs' group is only paying $10-20Mn for assets in New York, which, "despite the uncertainty (as draft rules for incumbents are not finalized yet), seems like a good deal."
What's Left To Sell?
Zuanic explained that the future of the assets in Ohio, Florida and Maryland seems to depend on Cresco agreeing on a price. Why? Ohio could be legalizing recreational cannabis in 2023, Florida will double the number of licenses, and Cresco "plans to sell the paper license together with assets that are already operational," Zuanic said. Likewise, although the Maryland asset is a processing facility, Zuanic thinks demand will remain stable in the state after voters legalized recreational cannabis in November 2022.
"In a worst-case scenario, we see closing being extended to mid-2023, as Cresco and potential buyers wait for more clarity on the state reg outlook (especially OH). Cresco has said that the SAFE passage would not impact the potential buyers, but we think, at least, it means less competition for the buyers," Zuanic said.
"Again, this is mostly about Cresco potentially having to agree to lower prices, in our opinion, and garnering less than the $300Mn in gross proceeds it originally guided for all the combined assets to be divested. While lenders are few, we think they will want to work with/support what will be one of the very largest U.S. MSOs, once this deal is completed (…) Cresco still expects to close the transaction by late March 2023 and garner ~$300Mn in gross proceeds," Zuanic explained.
"Cresco and Columbia Care are unlikely to walk away from the deal. Our read is that both Cresco and Columbia Care want to get this deal done (i.e., this is not Verano/Goodness Growth, with one of the parties walking away)," concluded Zuanic.
__________
This article was originally published on Benzinga and appears here with permission.