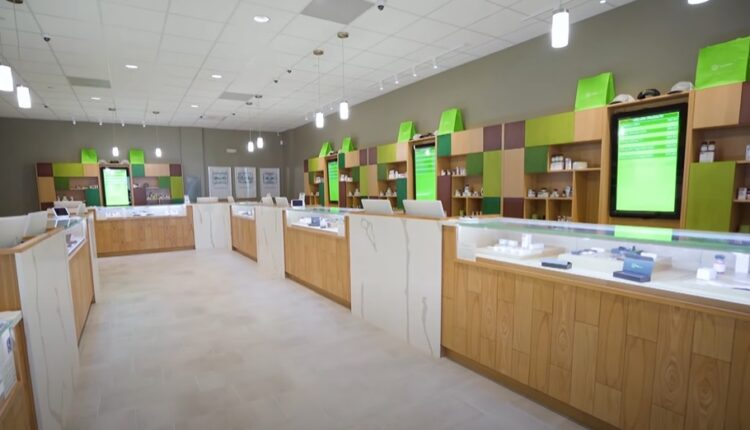 Cantor Expects Trulieve Cannabis To Post Negative Sequential Sales Growth In Q3 2022
With yet another earnings season ahead, Cantor Fitzgerald's analyst Pablo Zuanic proffered some insight into what to expect from Trulieve Cannabis, one of the largest cannabis MSOs in the U.S. in the upcoming third quarter.
Trulieve Cannabis TCNNF financial results are scheduled to hit the wire in early November. The Tallahassee-based company previously forecast a 4% drop to a 4% half-on-half sales increase for the second half of fiscal 2022. However, Zuanic expects sales to drop between 5% to 10% in the third quarter.
"Trulieve, like other MSOs, is pointing to Sep qtr trends running below what may have been highlighted in the 2Q call in early Aug," he said.
Pablo Zuanic's Rationale On Trulieve Cannabis' Q3 2022 Upcoming Financial Results
The analyst also looked back at why Trulieve's guidance was cut back in August, citing "low scale and low margins businesses" in Nevada and California, overall "wholesale softness" due to more operators opting for vertical integration, and absence of visibility of the consumer's state for the full year.
Another reason is the dosing limits recently released by Florida health officials. The new rule establishes THC dosage amounts and supply limits on products physicians can order for their medical marijuana patients.
"All this impacted both sales and the numbers of patients added," the analyst said.
Republican Governor Ron DeSantis only added fuel to the fire with his plan to increase fees for medical marijuana licenses in Florida.
The state "should charge these people more," DeSantis said, according to the Tampa Bay Times. "I mean, these are very valuable licenses. I would charge them an arm and a leg. I mean, everybody wants these licenses."
Lastly, one of the most powerful storms to hit the United States, Hurricane Ian took its toll on marijuana operators last month including Trulieve, which had to close some of their stores for a certain period, Zuanic continued.
Cannabis Market Drivers
Meanwhile, he said that some of the drivers of the sentiment for medical marijuana companies, such as Trulieve are SAFE Plus passage, potential copycats of Canopy Growth Corporation's WEED CGC-2.05% Canopy USA structure (if approved by the US exchanges), sectoral M&A and (for those with international ambitions) the German legalization process."
What To Expect From Trulieve Cannabis Q4 & FY 2023
Considering Trulieve Cannabis' substantial retail footprint, including 20 shops in Arizona, 19 in PA and 120 in Florida, the analyst expects retail to be an important part of the company's growth.
"We expect wholesale to be a small contributor overall (small in AZ, and downsizing net wholesale in PA), although, in MA, new licensed brands may help expand wholesale penetration," the analyst said. 
Zuanic retained an "Overweight" rating on the company's stock while maintaining his 12-month price target of $54.
__________
This article was originally published on Benzinga and appears here with permission.