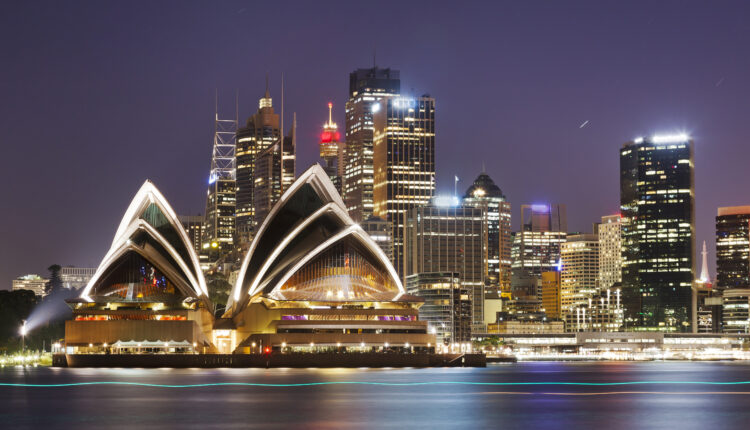 CBD is Now Available in Australia Over-The-Counter, Creso Pharma Moves In
This past December, Australia's Therapeutic Goods Administration (TGA) announced a final decision to down-schedule low-dose cannabidiol (CBD) from Schedule 4, where it had been a Prescription Medicine, to Schedule 3, making it a pharmacist only medicine. This decision allows people of Australia to access low-dose CBD over-the-counter (OTC), effective yesterday, February 1, 2021.
Significant Move Forward for Oz's Medical Cannabis Movement
Australians can now access up to 150mg per day (up from 60mg per day) of CBD from a pharmacy without a prescription. Following a public consultation, the TGA made the decision after a safety review of low-dose CBD concluded that the known adverse effects of CBD at low doses were not serious. All products must be approved by the TGA and included on the Australian Register of Therapeutic Goods (ARTG).
This is a significant win for the growing medical cannabis industry in Australia, representing a large market opportunity estimated to exceed $200 million per annum.
Creso Leaves an Immediate Footprint
Creso Pharma Ltd (ASX:CPH, FRA:1X8) ("Creso Pharma"), which operates on five continents worldwide, has an existing portfolio of CBD products being actively sold in several countries globally, with its flagship cannaQIX® 50 product already available in Australia via prescription, under the LozaCan brand. 
Developed in Switzerland, cannaQIX 50® is Creso's proprietary buccally formulated cannabidiol (CBD) lozenge designed to support the management of chronic pain. Each lozenge contains 50mg of CBD from full-spectrum hemp plant extracts along with niacin, vitamins B6, B12, C, and zinc in a standardized pharma-grade formulation. Former Canopy Growth CEO Bruce Linton is currently involved as a strategic advisor in Creso's European operations, as he told The Daley Report when we caught up with him last week.
"Today is a major milestone for the Australian medicinal cannabis industry, which we anticipate will grow rapidly over the coming months," said Creso's Non-executive Chairman Adam Blumenthal in a company press release, "The TGA's decision to allow the sale of low–dose CBD products to consumers without a prescription provides Creso Pharma with another exciting opportunity to grow in Australia and another potential revenue stream for the Company."
Creso has also entered into a strategic Heads of Agreement ("HOA") that, according to the press release, is "progressing very well" with leading natural, sustainable health, and lifestyle brand supplier Martin & Pleasance Pty Ltd ("Martin & Pleasance") to allow Creso to "considerably grow its footprint with Australian pharmacies".  Martin & Pleasance serves over 4,000 pharmacies in Australia and New Zealand, as well as online channels, grocery and practitioner suppliers. 
"We will continue to work with Martin & Pleasance to define the specific regulatory pathway for our product in the Australian market and look forward to proving its superiority through the ARTG registration process," said Blumenthal.
Creso Shows Interesting Developments in Europe
Last week, Bruce Linton tipped us off to some developments that Creso is undertaking in terms of pet CBD products, which are much easier to study in countries like Switzerland with fewer regulations on how such products can be studied. He notes that animals are likely feeling the stress of the pandemic too. 
"Why is everybody forgetting about our four-legged friends and how we help them with what's going on when we know it has an effect on them?" he asked. "[CBD] will help your dog, we have proof from Switzerland."
In our interview with Linton, he noted that the team at Creso are not, like many North American companies, putting "the marketing brochure before the effort of doing the work."
"I think there's going to be high credence to products that come from [Europe], which has had a history of discipline and process," he said.
Last month, Creso announced that they had secured A$1,055,072 worth of purchase orders of Anibidiol, its leading animal health product. Depending on the future of the MORE Act, which seeks to de-schedule cannabis from the Controlled Substances Act, Creso hopes to move into U.S. markets within a year.
The Daley Report will continue to track Creso Pharma's performance as it begins to permeate the Australian pharmaceutical market while continuing to research and develop products in Europe for global distribution.