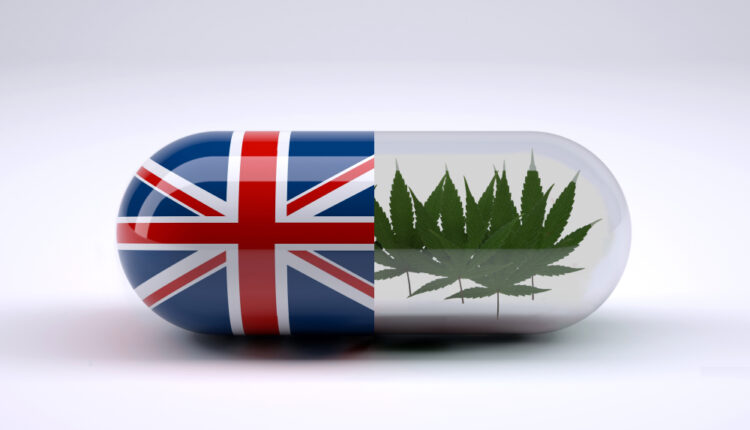 Curaleaf International Increases Euro Foothold With Second Medical Cannabis Product Launch
Curaleaf International, the European medicinal cannabis giant, is preparing to release its second flower product in the UK medical market.
Curaleaf (CURLF) founder and CEO Boris Jordan took to Twitter today to share the news, applauding his team's efforts to further advance the medical cannabis frontier. Not only is the product intended for the UK market, but all manufacturing is taking place there as well.
Curaleaf runs on a vertically integrated business model, meaning they control all suppliers and distributors of the products they produce. From the cultivation and extraction of cannabis to the production and distribution, Curaleaf oversees all processes in order to maintain their extremely high standards.
Antonio Costanzo, the Antonio referenced in Boris' tweet, serves as the CEO of Curaleaf International.
In the company's official press release, Costanzo emphasized Curaleaf International's goal of making its products affordable for the consumer, all while maintaining a high level of quality.
"As a market leader, Curaleaf International is focused on solving the key patient and physician challenges relating to the price, accessibility, and sustainability of medical cannabis products. Our vertically integrated supply chain and GMP manufacturing facilities here in the UK allow us to scale rapidly to meet growing patient demand."
Curaleaf International, previously EMMAC Life Sciences Group, is relying on Rokshaw for all manufacturing.
Rokshaw was acquired by EMMAC Life Sciences Group in April of 2019, making it the second EU-GMP-certified lab under the company's umbrella.
Rokshaw has a long history in both the space and the jurisdiction, having manufactured over 9,000 medicinal formulations for over 2,600 National Health Services and hospitals in the United Kingdom.
An agreement was made in March of this year between Curaleaf Holdings and EMMAC Life Sciences Group to see the globe's largest retail cannabis group absorb the largest independent cannabis brand in all of Europe.
Curaleaf's purchase of EMMAC came with an estimated $285 million price tag, with terms including an additional performance-based bonus of $57 million.
This costly, yet strategic move gives Curaleaf a strong footing in Europe, one that will prove to be extremely valuable as the continent begins to ease its restrictions on cannabinoids and their use as medicinal substances.
Curaleaf Holdings Inc. stock shares had yielded steady returns for cannabis investors, with the company's share prices increasing through most of the COVID pandemic. Curaleaf share prices neared their 52-week high in early February, but as hope for federal legislative advancements for the industry diminished, share prices have been on the decline. Shares of Curaleaf were trading at $15 CAD a share end-of-day Tuesday.