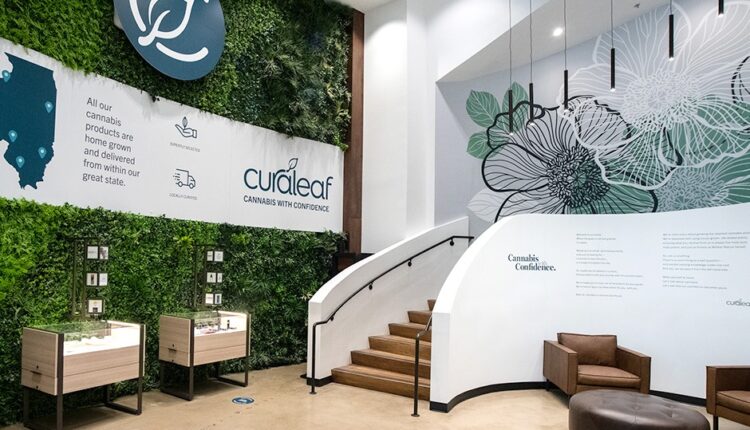 Curaleaf Partners with Hip Hop Icon to Introduce B Noble Pre-Rolls
Curaleaf (CURLF), the Massachusetts-based cannabis company, joined forces with hip hop pioneer and visual artist Fab 5 Freddy to release a new brand of pre-rolled cannabis with a social cause.
B Noble, released July 13 in Massachusetts and Maryland, is a two-pack of high-quality, 1g joints. The name of the product refers to Bernard Noble, a man whose prison sentence for marijuana possession sparked a movement to reform the country's archaic drug laws.
Some of the revenue from B Noble pre-rolls, which Curaleaf hopes to distribute nationally this fall, will be donated to local organizations working to advance social equity in communities that suffered the worst in the War on Drugs.
Bernard Noble, who's working closely with Curaleaf and Freddy, was arrested in New Orleans in 2010 while biking on a family visit. He was convicted of possessing three grams of marijuana, roughly the equivalent of two joints, and sentenced to 13 years of hard labor.
Efforts by Louisiana politicians and judges to reduce Noble's sentence were thwarted by local authorities and the state Supreme Court. Noble's case caught the attention of national media. In 2017, he became a symbol of the need for drug law reform. He finally prevailed when he was released 7 years into his sentence.
Fab 5 Freddy captured Noble's story in Grass is Greener, a documentary he directed for Netflix. "I got an in-depth education about the history and truth around cannabis," Freddy said, "and the many lies told that led to this vital plant's criminalization and the thousands of lives damaged, like Bernard Noble's, which became a call to action for me."
Indeed, both the product and its release date hold significance to Noble's case. The two joints represent the approximate amount of marijuana he was convicted for, and the 7/13 release date refers to the years Noble served and the original length of his sentence.
Ten percent of sales of each B Noble product in Massachusetts will benefit MASS CultivatED, a cannabis reform organization working to give released marijuana offenders opportunities after incarceration. In Maryland, 10% of the proceeds will go to Changing Perceptions, which helps previously jailed persons seeking to get back into the workforce.
B Noble is Curaleaf's first large-scale brand effort under its Rooted In Good campaign, a program focused on corporate social responsibility. Curaleaf CEO Joe Bayern is excited to bring the product to market and reflected on its noble cause.
"Bernard's life epitomizes the countless individuals who share his story, and this partnership serves as a reminder of the change and opportunity that can happen when people work together," Bayern said. "We at Curaleaf are thrilled to use our national platform to advance social equity in cannabis and support a brand with such tangible purpose."