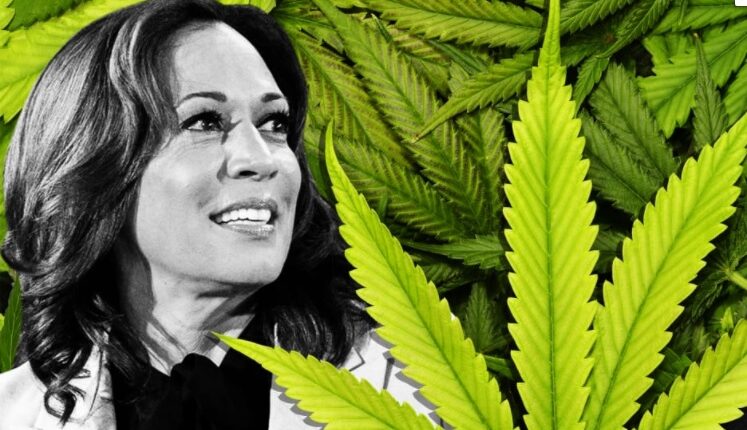 Democrat Vice President Nominee Kamala Harris Reiterates Dovish Party Stance On Cannabis
Incumbent Mike Pence squared-off with administration hopeful Kamala Harris in the sole Vice President's debate being held this election cycle. While the debate descended into the usual morass of question dodging and half-baked responses, an important policy reiteration took place within our realm of coverage: party stance on cannabis. It leaves little doubt that Democrats will advance cannabis legislation on the federal level should they win the White House on November 3.
In a segment focused on race and the criminal justice system, Kamala Harris spoke about the party's stance on cannabis. Harris went on to say that if elected, she and presidential nominee Joe Biden "will decriminalize marijuana and we will expunge the records of those who have been convicted of marijuana." Cannabis is currently illegal and is classified as a Schedule 1 narcotic in the United States.
Perhaps most importantly, Harris' stance on cannabis has remained consistent since being selected as Joe Biden's running mate.
In May 2020, Kamala Harris and Joe Biden mentioned cannabis by name in their Plan For Black America policy script. In it, they explicitly revealed their intention to decriminalize cannabis along with additional reforms to the criminal justice system:
He will end, once and for all, the federal crack and powder cocaine disparity, decriminalize the use of cannabis and automatically expunge all prior cannabis use convictions, and end all incarceration for drug use alone and instead divert individuals to drug courts and treatment. He will work to eliminate mandatory minimums and the death penalty.
More recently, detailed these policy recommendations came via a 110-page document released by the Biden-Sanders Unity Task Force on July 8. The manifesto recommended, among other things, that cannabis be decriminalized and rescheduled through "executive action on the Federal level".
These words—along with positive media coverage thereafter—ignited a sharp rally in U.S. cannabis stock. For example, multi-state operator (MSO) bellweathers Trulieve Cannabis and Curaleaf Holdings surged to 2020 highs on July 10 and July 11, respectively, on their strongest daily volume of the year. It was no accident.
With Joe Biden leading in most polls and prediction markets—and Democrats solidly favored to win both the House and Senate—investor anticipation of a 'Blue Wave' appears to be growing. The additional mention to a live national audience only heightens expectations for aggressive policy action should Biden/Harris get elected.
For now, TDR remains skeptical of the polling but optimistic cannabis can be legalized and/or descheduled eventually with a Democratic Senate majority, since the party stance on cannabis is favorable. A blue wave could simply expedite the process.